Curation, Collaboration and Discovery.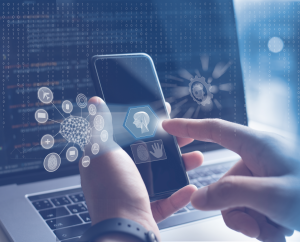 The fact that 90% of the world's data has been created in the last 2 years is both encouraging and daunting. The growth of human knowledge, our improving ability to extract useful information from data and the platform it creates for continued development should propel us to further breakthroughs. The number of academic papers is increasing by 4% each year – over the past decade, the number of papers published each year has grown to around 2.5 million.
But with the increase in data comes a very real risk of overload. Membership organisations have a renewed imperative to help members curate and collaborate, to discover and develop, to learn and lead. Continuing professional development is more important than ever, but takes place in a more complex environment than ever before. Technology offers a vital means of tackling the overload problem, engaging users and building more effective communities.
To operate effectively in this new reality, Membership Organizations should embrace new solutions that offer the streamlined services tailored for a modern audience. The proliferation of slick consumer information service interfaces has shifted expectations for how content is discovered, disseminated and digested. The traditional, functional, text-centric user experiences that have been the academic norm are simply no longer fit for purpose. Organisational knowledge hubs need to be visual, engaging and personalised.
The Power of Knowledge Hubs
Forward-looking scientific membership organisations are increasingly turning to the next generation of knowledge hubs to meet the changing needs of their members:
Improve access to information via enhanced search capabilities, personalised interfaces and AI-powered recommendations
Collaboration tools to connect with peers in secure environments
Simplified access to training materials, webinars, and other resources to support professional development
Centralised resources and services to elevate the membership experience
The Enovation Aura Learning Portal is the next-generation platform created specifically for today's complex learning requirements among busy professionals. It delivers a modern, differentiated experience for your members, partners and associates. Learn more!