Moodle is a hugely successful open source learning management system in common use among some of the biggest corporates and academic institutions in the world. It is widely used from schools through Governments up to the largest global corporations as a platform for delivering and tracking online learning.
We have taken the core product and added a number of community and custom plugins to enhance it further and to deliver functionality that our clients have requested.
Have you ever needed the capability to attach competences to workplace achievements and to allow the learner / apprentice to reflect on these achievements? Our custom diary which can be added as an activity in Moodle allows tutors to sign off and lock achievements and to report against pre-set competence attainment.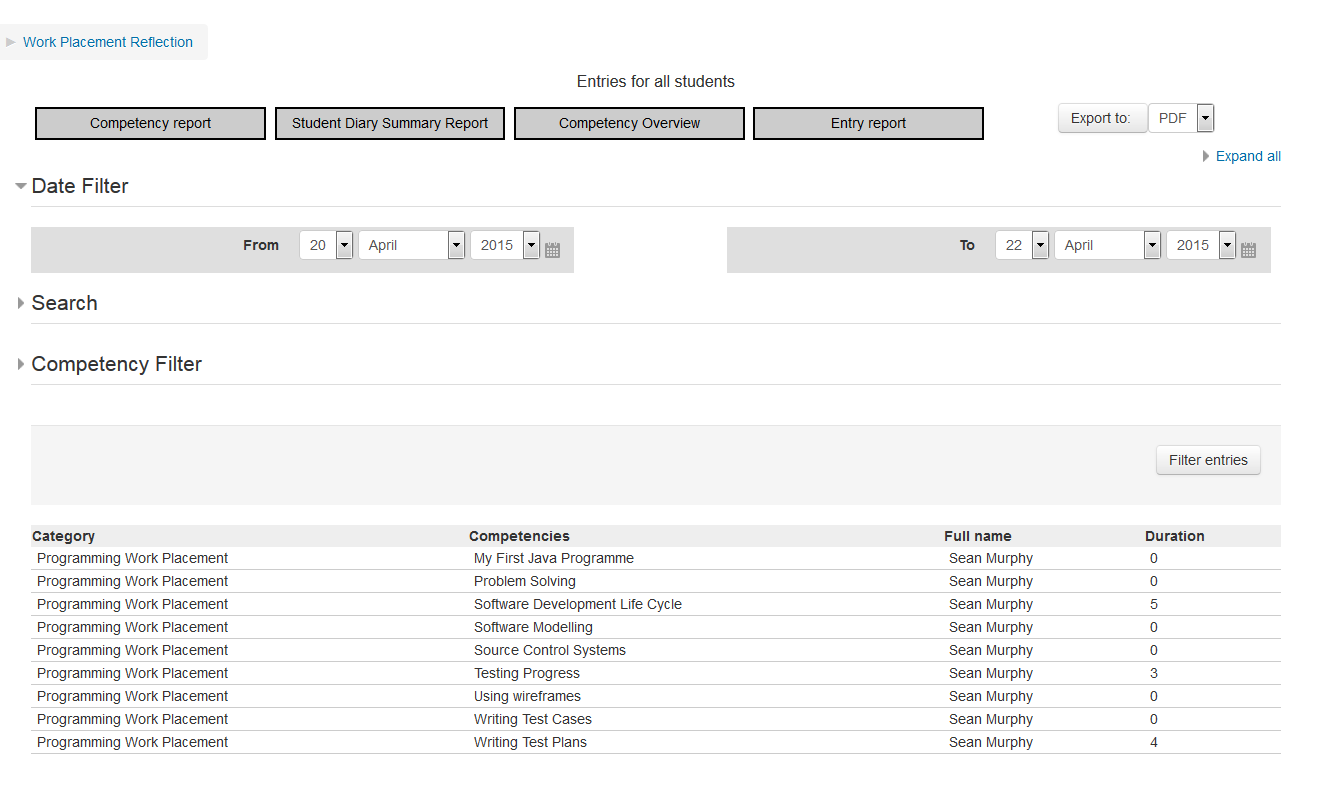 Learners/Apprentices select the competency gained, describe and reflect on it and can attached evidence.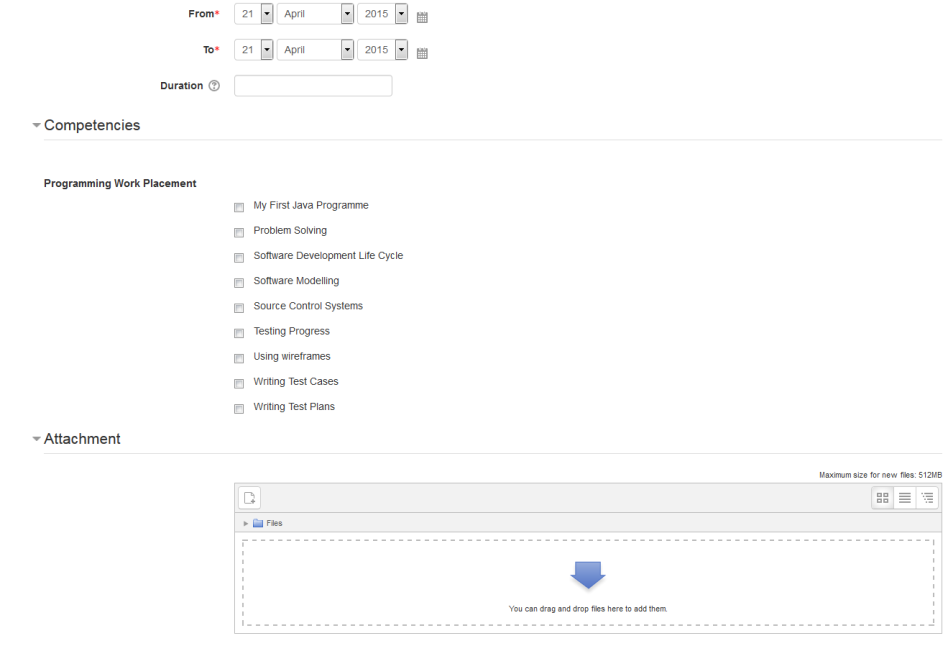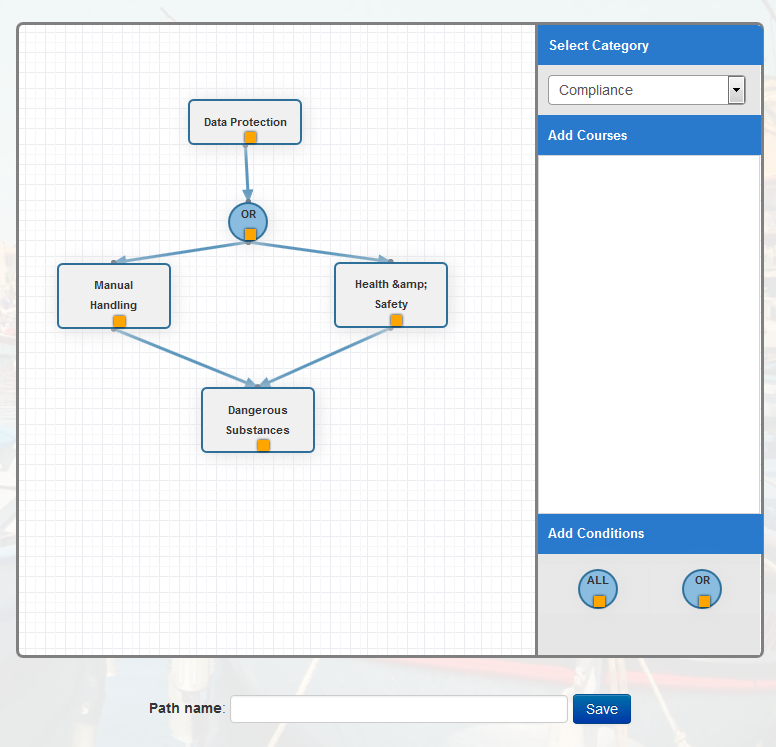 We have added simple drag and drop learning path functionality to allow tutors/managers create conditional learning paths to restrict progress based on completion of prior courses in the path. The functionality supports AND/OR logic and allows for the enrolment of cohorts into a path.
Our Moodle package also includes the third party ReportBuilder module. This allows the end user to create reports to meet their specific requirements. The reports can be exported in several formats and can also be emailed to recipients.
When creating a new report you select the 'source' of the report. Once selected you can then specify the data items you want to display and the filters to add.
Selecting data to display on report –>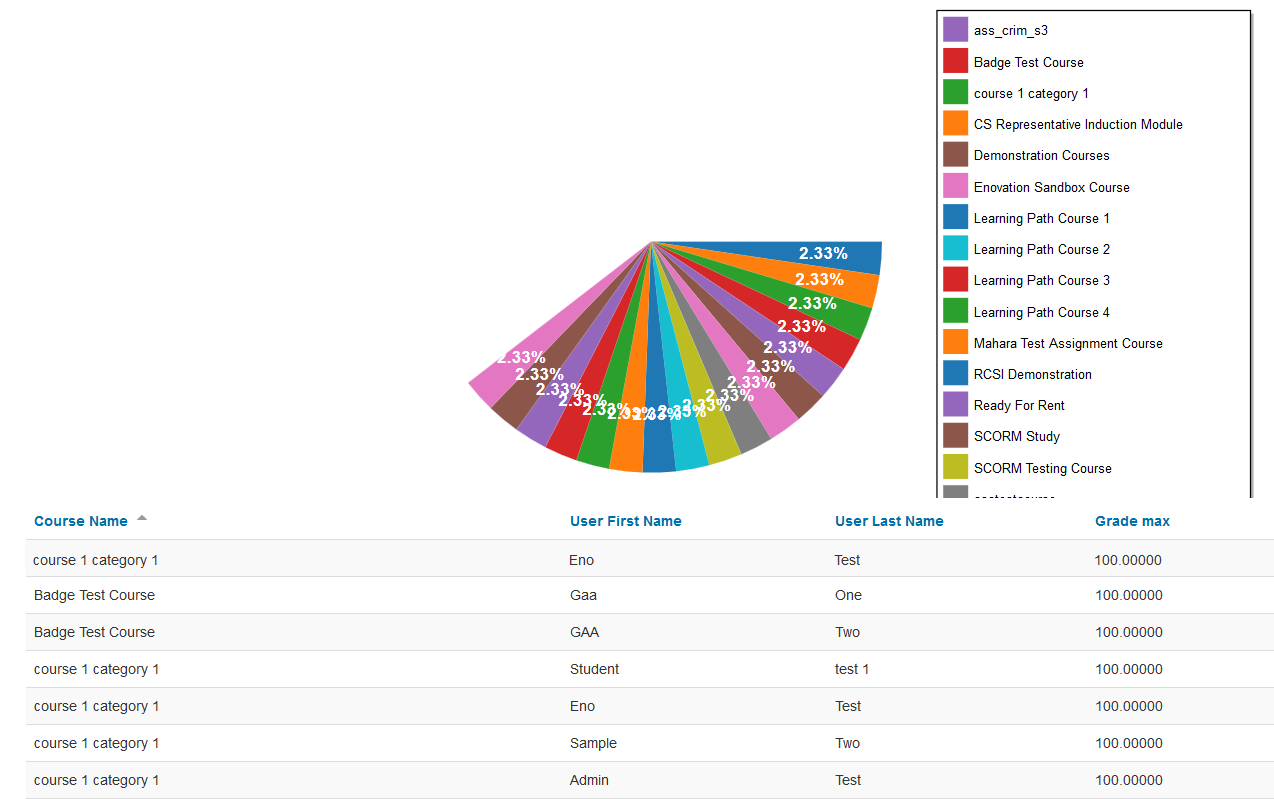 Graphs can be used to add a visual element to your data.
Reports can be scheduled and sent as attachments by email.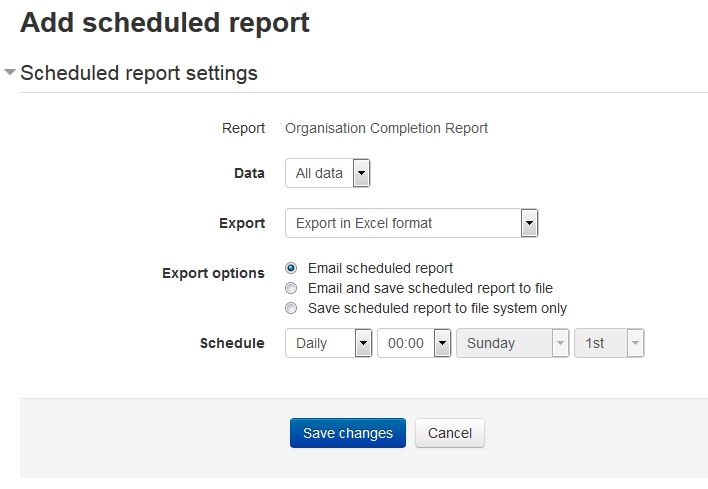 We provide expert professional services to our clients, including:
LMS Consultancy
LMS Development
LMS Implementation
LMS Hosting
Online Learning
LMS Integration
LMS Training
In addition to the professional implementation and support services you would expect, we are also experts at:
Developing complex eLearning portals and hosted learning solutions
Managing large scale, secure Moodle implementations and Moodle hosting
Online Learning and rapid elearning
Delivering fully integrated solutions, including hosted eLearning Management
Migrating from Blackboard to Moodle
'Multi-tenancy' through our unique Federated Moodle solution