Unlock new levels of performance with Totara Perform!
Harness the power of continuous performance management to boost workplace productivity in your new world of work. Set your own course and tailor performance management practices to suit your unique environment.
Totara Perform is the continuous performance management system that will empower you to:
INCREASE ENGAGEMENT
by aligning employees with company goals.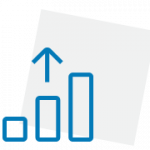 ENHANCE WORKFORCE PRODUCTIVITY
with regular check-ins, continuous feedback and employee performance reviews.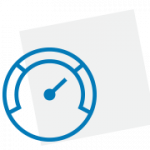 ADAPT YOUR PERFORMANCE MANAGEMENT PROCESS
your organisation.
Totara Perform has all of the performance management tools you need for a highly productive workforce:
ADAPT TO THE WAY YOUR ORGANISATION WORKS
Support the full spectrum of traditional or new performance management practices to suit your organization's unique needs.
MANAGE PERFORMANCE WITH MINIMAL INTERRUPTION
Streamline the performance management process by integrating with Human Capital Management (HCM) products such as payroll, recruiting, talent management and more.
UNLOCK PURPOSEFUL EMPLOYEE PERFORMANCE REVIEWS
Powerful graphical reporting identifies high/low performers and creates action-oriented, meaningful interactions between managers and employees.
ALIGN MANAGERS AND STAFF WITH FLEXIBLE APPRAISAL PROCESSES
Synergize managers and staff with organizational goals by improving or introducing new appraisal processes with ease.
CREATE CUSTOM SOLUTIONS FOR YOUR ORGANISATION
Build custom solutions in Totara Perform yourself or with a Totara Partner
EXECUTE OBJECTIVE APPRAISALS WITH 360-DEGREE FEEDBACK
Objectively gauge strengths, weaknesses and opportunities by balancing self-evaluation with input from peers, team members, supervisors and more. Combine Totara Perform with Totara Learn and Totara Engage to benefit from an integrated Talent Experience Platform that delivers peak performance anytime, anywhere – in your new world of work.
Contact us today to find out more and request a demo here!