Totara's Talent Experience Platform is designed to help you to build a better workplace, increase resilience and help your organisation to prosper during today's ever-changing world.
The three parts of the Talent Experience Platform (Totara Learn, Totara Perform and Totara Engage)  combine to unlock the full potential of your people, ensuring they learn, engage and perform to deliver where it counts.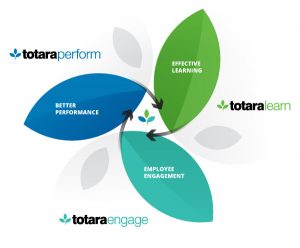 Totara Learn: The learning management system, trusted by many of our clients, upskills your workforce the way you want, with the power and flexibility to deliver transformational learning.
Totara Engage: The easy-to-use learning experience platform that engages and unites your workforce, using the power of collaboration and informal learning to support high performance.
Totara Perform: Drives team performance to guarantee success. Perform at your best and motivate your people with Totara Perform.
With Totara Learn Talent Experience Platform you offer a unified talent experience platform to your people, bringing together all the critically important talent management tools and processes you need to thrive in your new world of work; learning, employee engagement, collaboration, high performance and, ultimately, productivity.
Contact us today to find out more and request a demo here!