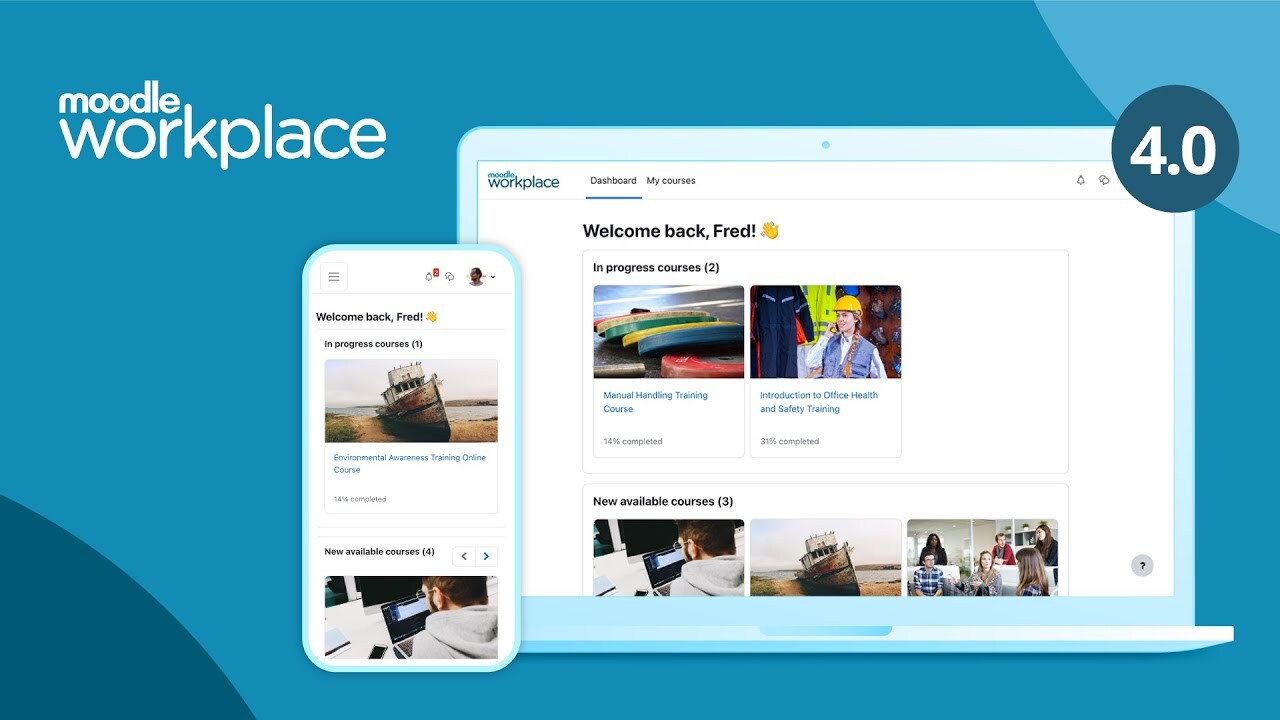 What's New in Moodle Workplace 4.0?
After the recent launch of Moodle LMS 4.0, Enovation is delighted to welcome the latest version of the corporate LMS, Moodle Workplace 4.0. Moodle Workplace is a flexible enterprise learning management system that streamlines employee learning and development, onboarding, and compliance training.
Including all the groundbreaking UX improvements of Moodle 4.0, Moodle Workplace 4.0 has a new fresh and intuitive interface plus enhanced tools to engage diverse teams of learners and maximise employee training outcomes. Here's our top pick of new features.
Fresh look dashboard
The user dashboard now boasts a few new block options – Logged in user, In progress courses and New available courses. If a user is working through a program where courses must be completed in order, they will appear in the New available courses as they are unlocked. These new blocks, along with the cleaner UI design make it easier for employees to find and prioritise their learning.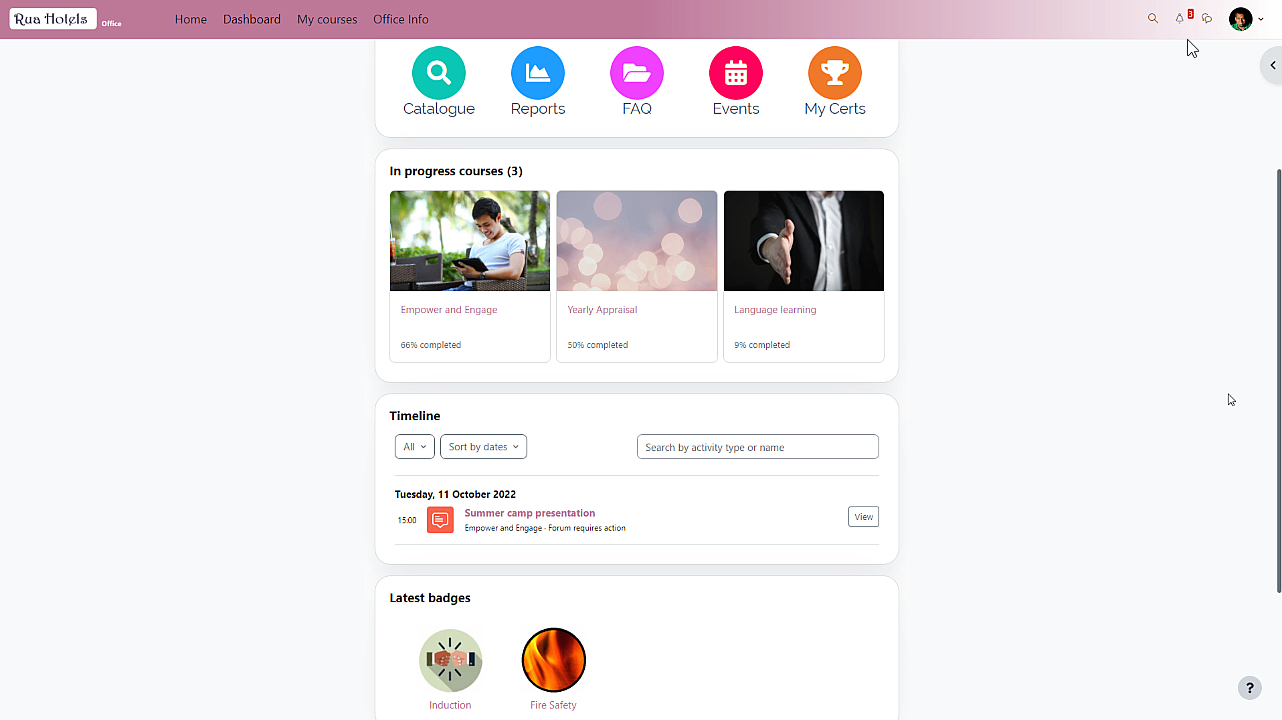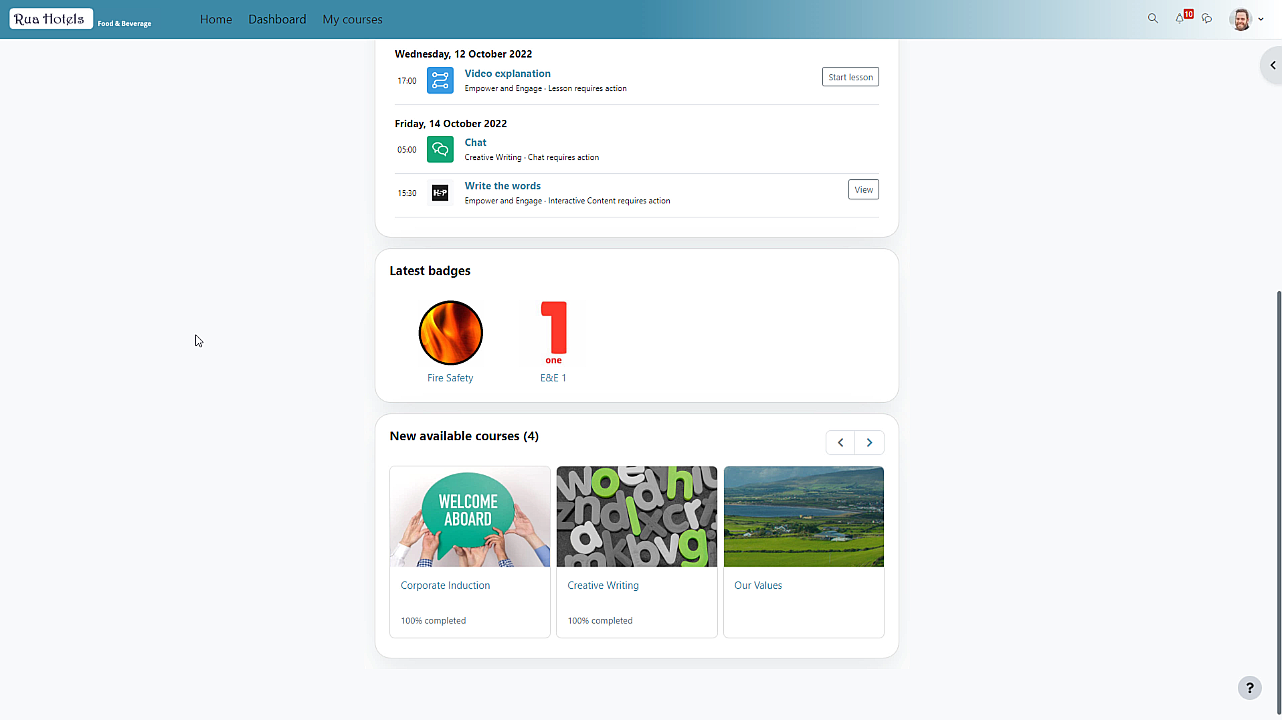 Navigation
The new navigation launched in Moodle 4.0 has been brought over to Moodle Workplace 4.0 bringing its hugely improved user experience. The new display presents an overview of each program before launching, all courses have a course index for easy navigation between activities, and blocks are collapsed by default for full use of the content real estate.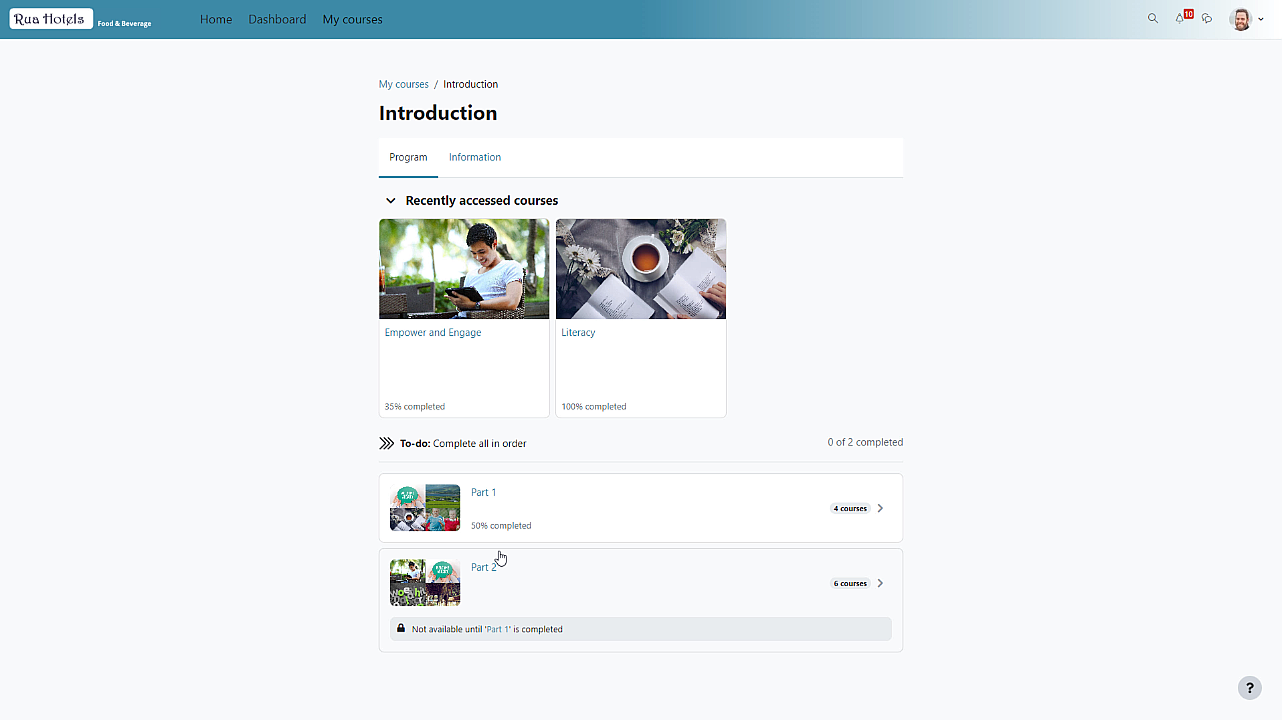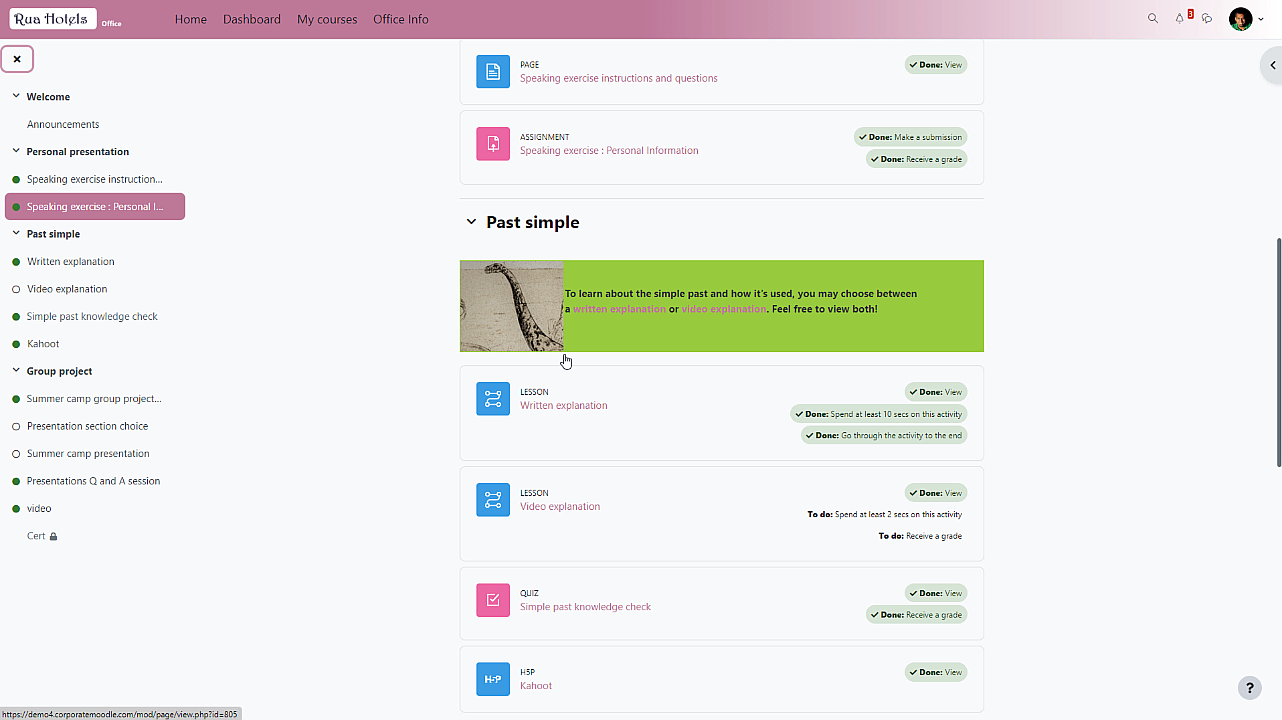 Manage team performance and development
The second feature we want to highlight is the new 'My Teams' page. These new pages provide managers or departments visibility into team members, including tracking employee roles, learning path progress, course completion status and certifications. Managers can generate individual or team reports, obtaining insights into individual or team performance and learning programme effectiveness.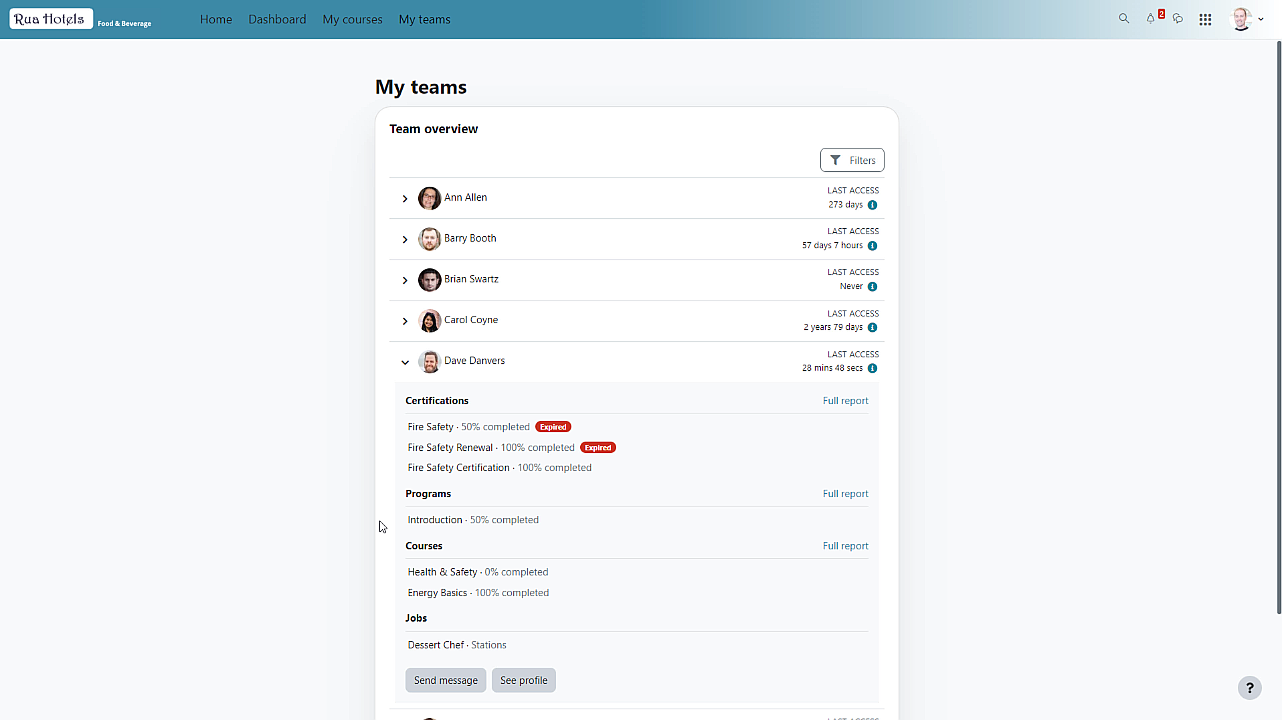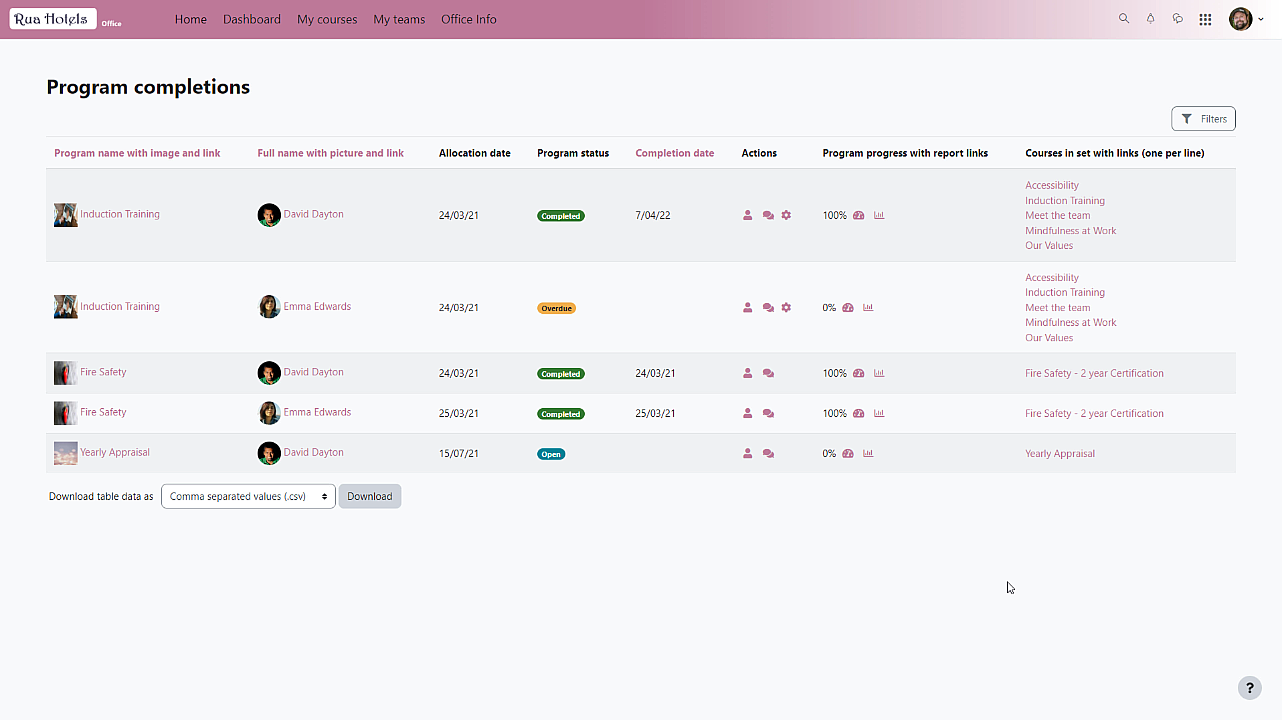 A personalised experience with the Custom Page feature
Last but not least, there's the 'Custom Pages' new feature. This new addition combines the flexibility of the Moodle LMS dashboards with the Moodle Workplace organisation structure features to give admins the power to design personalised pages available globally, for a tenant, or for a specific audience. We can select our blocks, including the fully customisable HTML, or text, block, and then we can select the users for which we would like to make this page available.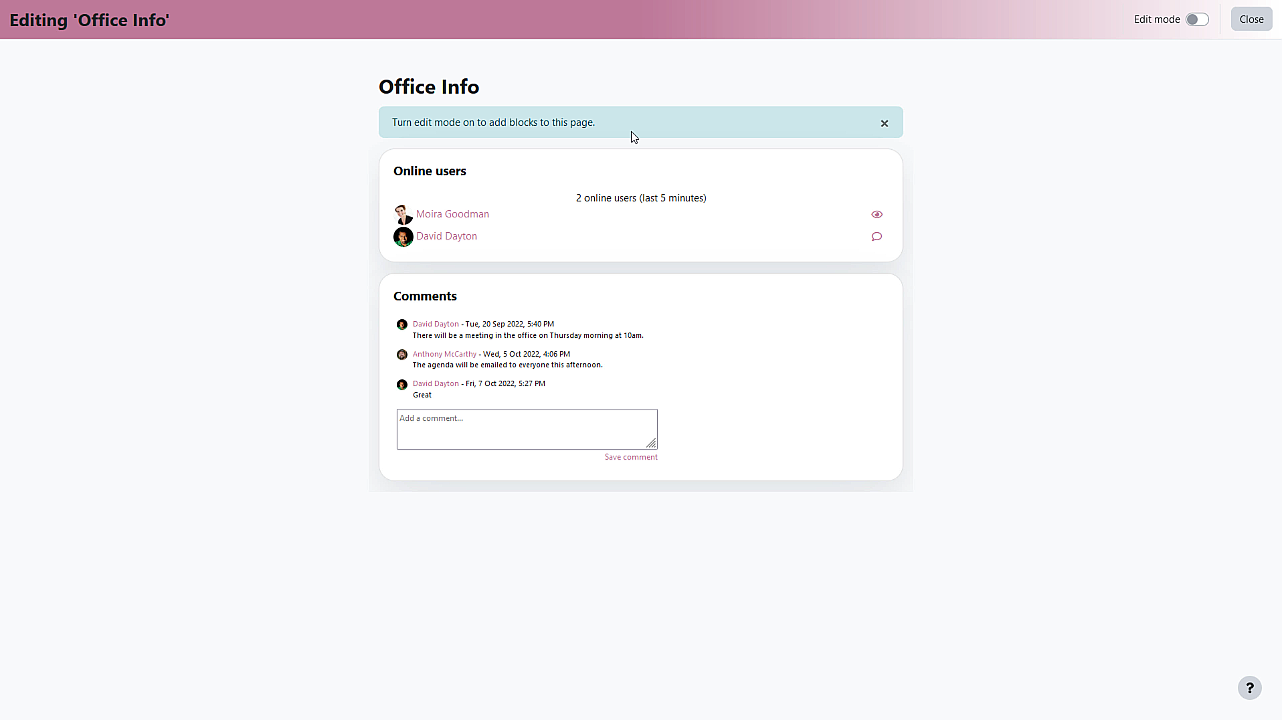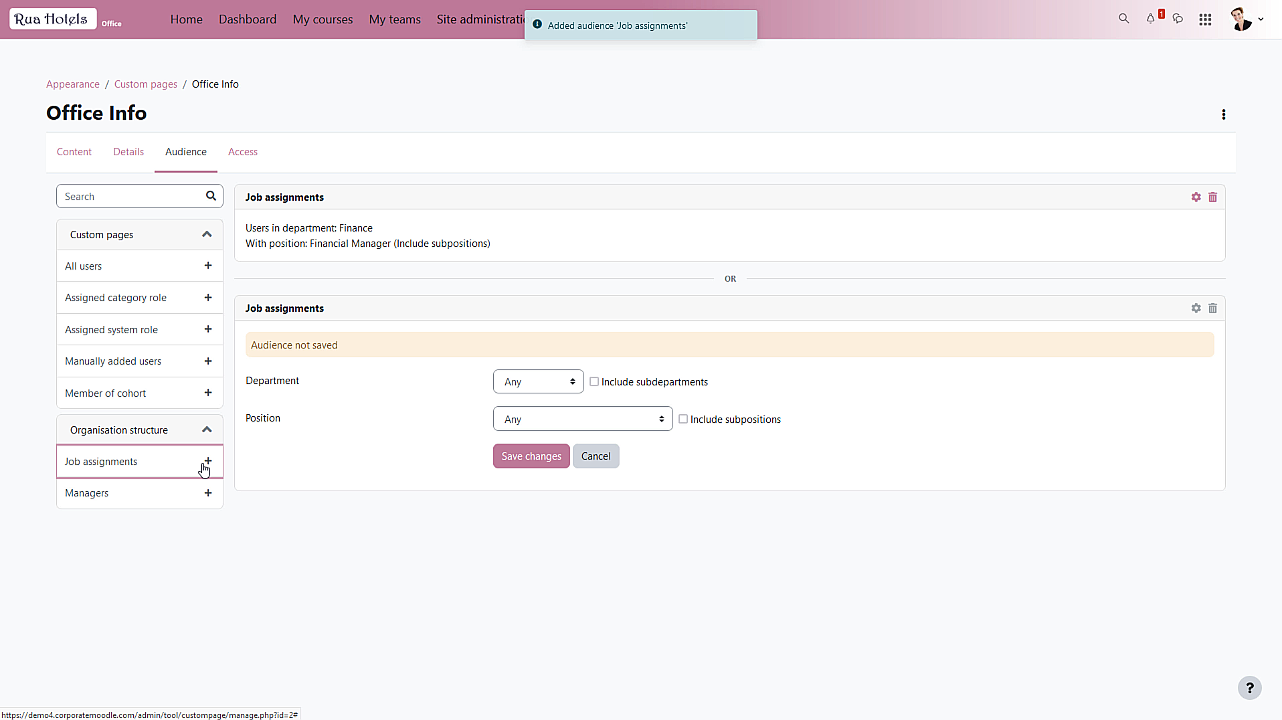 How does Moodle Workplace 4.0 differ from Moodle LMS?
Moodle Workplace is built on top of Moodle LMS so it has all of the core features of Moodle. In addition, it includes advanced features for workplace learning designed to address the needs of companies and organisations. Some of these features include a multi-tenant architecture, a building automation engine, learning pathways, certification tracking and an audience-specific personalised dashboard.
Enovation, your Moodle Workplace Partner
Moodle Workplace is available through your certified Moodle provider Enovation. Whether it's about upgrading your current platform, or getting started with Moodle Workplace, get in touch with us today!
Check out our Moodle Workplace 4.0 webinar here!