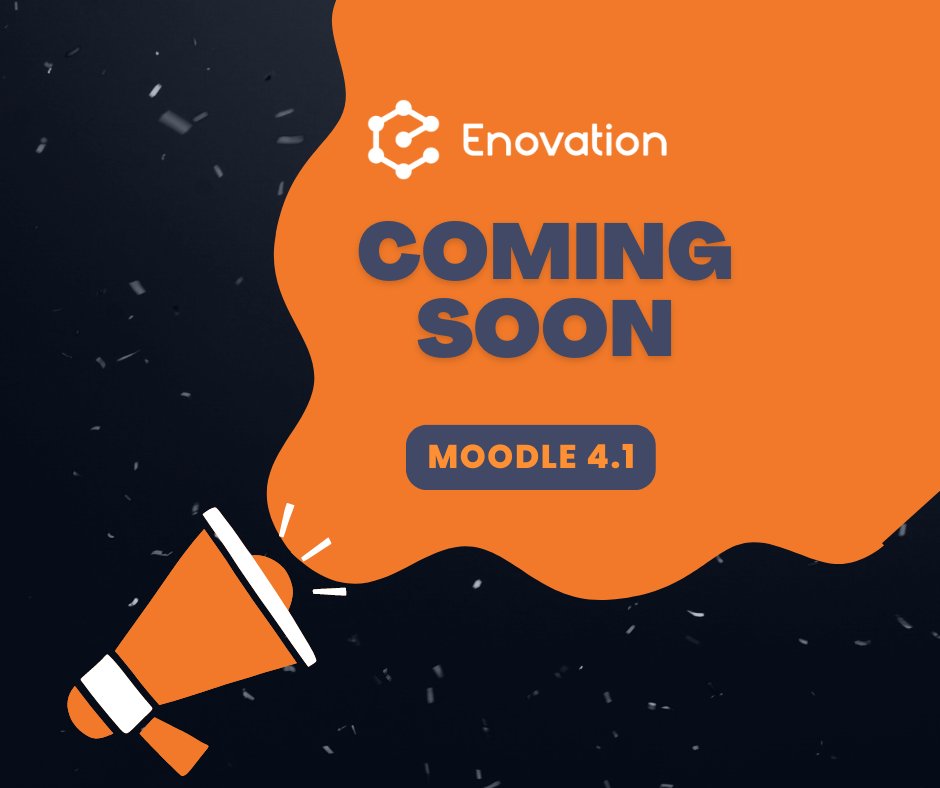 Moodle 4.1 is coming! There are a number of exciting things in the pipeline for this release including
UX enhancements
Database activity – this is an MUA-supported project which brings improvements to the database activity for both learners and educators. A new start page makes it much easier to create your database using presets, or templates, to suit your use case. A new page now allows for easy approval of entries.
Gradebook improvements – commencing with UX improvements to grade book navigation, the user report and single view reports will be enhanced to make them easier to use. There is a new filterable report which shows average grades for all activities and the import and export pages are simpler to manipulate. Further work on the grade book is planned for the following releases.
Integrations
Ability to share Moodle LMS course content directly to MoodleNet – you could already push MoodleNet content to your Moodle site and with these improvements, it will be possible to share your Moodle course content directly with MoodleNet.
Various improvements to the BBB integration – following the initial integration of the BBB plugin in Moodle 4.0 the BBB team is working on a number of improvements including the ability to invite external guests to BBB sessions and provide them with direct links to the recordings afterwards
Introduction of Tiny MCE 6 as HTML editor next to Atto – in Moodle 4.1 we are adding TinyMCE 6 as an additional editor next to the existing Atto editor. It is a more modern editor with improvements in manipulation of elements such as text and tables. TinyMCE is well supported and will transition to become the Atto replacement in the following releases.
Numerous accessibility improvements – Moodle is committed to delivering an inclusive and accessible LMS. These accessibility improvements will also be backported to Moodle 4.0. Upon completion Moodle 4.0 will be WCAG 2.1 AA accredited and we will ensure Moodle 4.1 receives the same accreditation.
Question and Questionbank improvements – this community initiative is continuing with the question bank improvements that commenced in Moodle 4.0. Making the question bank more powerful. This release sees the possibility of editing question names inline and the addition of 'last used' and 'modified by' columns.
Additional reports for Report Builder – Moodle 4.0 introduced the WP report builder into LMS and added several systems and custom reports. This work is being continued for Moodle 4.1 with additional report sources being added such as badges and also course participants which will allow for sitewide course completion reporting.
Moodle is available through your certified Moodle provider Enovation. Whether it's about upgrading your current platform or getting started, get in touch with us today!
Keep and eye out for our Moodle 4.1 webinar coming soon..