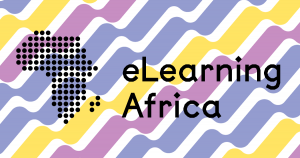 The annual eLearning Africa conference is the highlight of the year for learning professionals in the education, corporate and Government sectors. For the first time, Enovation will be attending the event in Dakar, Senegal from 24-26th May 2023.
This vibrant showcase is packed with keynotes from expert speakers with this year's theme being 'New Model Learning: Innovating to Become Sustainable, Self-Reliant, Equitable and Resilient' – a theme that resonates within Enovation as we strive to develop innovative and future-ready solutions for digital learning.
During this event, the Enovation team will be on the Moodle stand. We will also take part in the MoodleMoot on the 24th May, a unique event to discuss all things Moodle and where we will be hosting a workshop on 'Enhancing your Moodle experience with Enovation'.
Enovation's attendance at eLearning Africa and the MoodleMoot demonstrates our commitment to providing innovative solutions for online learning. Our Moodle LMS services are designed to augment the functionality of Moodle, providing exclusive enhancements to elevate the user experience whilst improving the effectiveness of learning. The event is an opportunity to see our unique combination of themes, custom modules and connectors that create the best Moodle-powered experiences.
You can find more information about eLearning Africa on their official site here. If you would like to arrange a meeting with one of the Enovation team at the conference, please get in touch.