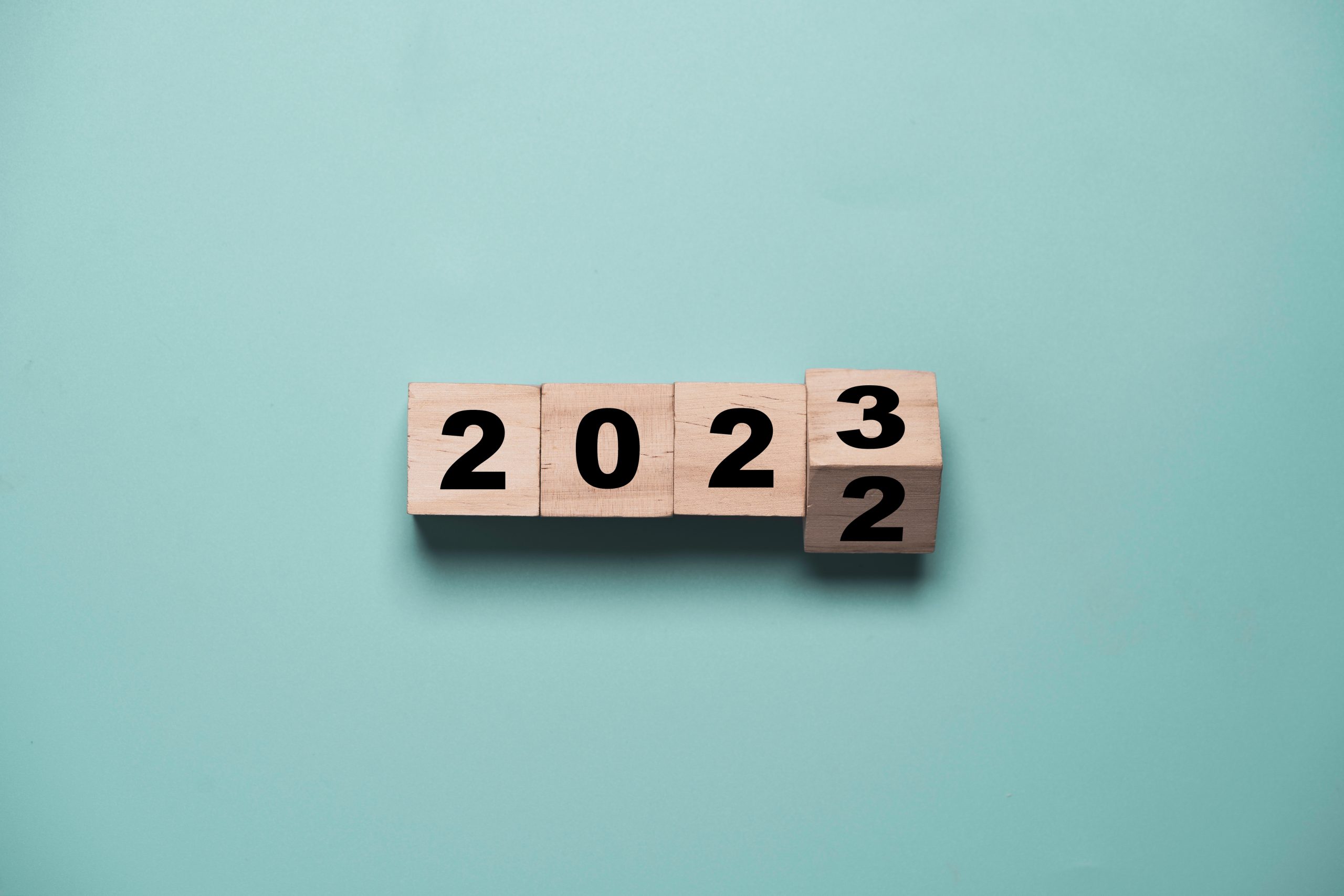 Team Enovation look forward to the year ahead
2023 is shaping up to be an especially challenging year for most organisations. With many still reeling from the pandemic and growing macroeconomic instability, there will be significant pressures to find substantial efficiencies, whilst battling the changed reality of remote work and hybrid/online education – all against a backdrop of the continuing emergence of disruptive elearning technologies.
L&D departments will be asked to reappraise discretionary spending and colleges will face both recruitment challenges and increasing operating costs, alongside the on-going consolidation in the HE sector. Learners will be seeking cost-effective and relevant skills to strengthen their position in a volatile employment market. Generative AI technologies will stoke debate about authenticity and creativity, whilst offering potential content creation efficiencies. But amongst the myriad challenges, Enovation sees the future shape of elearning emerging and bringing unprecedented potential to increase the efficiency and effectiveness of technology-supported learning.
The Innovation Imperative
In times of uncertainty, there's a tendency to hesitate when making an investment or even to retrench. Historically though, times of economic upheaval have driven innovation and the implementation of disruptive technologies and improved practices. We believe 2023 will see accelerated deployment of novel technologies and a focus on innovations that drive learner engagement and improved outcomes, with a particular emphasis on cost effectiveness.
Regardless of the current contextual pressures on L&D and education providers, Enovation believes that we're at the start of a new wave of innovation in learning. We envisage a shift in the coming years to an ecosystem approach, beyond the current emphasis on learning management systems/virtual learning environments (LMS/VLE). The emergence of a range of technologies that dramatically enhance incumbent LMS platforms was already underway pre-pandemic and has only gained impetus since 2020.
Enovation has created what we call a Learning Engagement Framework to illustrate the importance of the bigger ecosystem – how L&D professionals and Colleges can build on their LMS to create modern, personalised and ultimately more effective learning platforms. Combined with appropriate use of emerging technologies and the application of cognitive psychology principles to aid learning, there's never been a better time to drive learner engagement and deliver improved results.
"We see 2023 as a turning point – where market conditions and new/maturing learning technologies will align to deliver better learning experiences than ever. We're keen to work with progressive organisations to harness this potential"
Gary Mahon, CEO Enovation
Technology & Social Context
Keeping up with the pace of technological change remains daunting for even the most committed professionals. New technologies continue to emerge at breakneck speed, while ease of use, availability and affordability are improving rapidly as technologies mature – making adoption easier but also more urgent, in what can be a hard-to-balance priority conundrum for under-pressure L&D teams or teachers.
Among the key technologies that will continue to mature in 2023 and offer more impactful deployments across more sectors include:
Machine Learning (AI)
Learning Experience Platforms (LXPs)
Cloud Computing
Metaverse Technologies
Despite the economic headwinds, people will continue to expect meaningful ESG actions from employers and educators; these initiatives must not only be rapidly implemented but transparently and verifiably communicated to win and maintain consumer trust. At Enovation, we're acutely aware of the importance of not only sustainability but our responsibility to promote Accessibility, Diversity, Equity and Inclusion in Education.
Finally, 2023 is also the year when the first of Gen Alpha become teenagers and Gens Y and Z become the dominant cohorts in the workplace. These demographics are the most digitally advanced generations ever. They've never known a time without omnipresent technology. As their digital-first thinking permeates our colleges and workplaces, the platforms deployed to support learning need to be modernised.
Your Strategic Partner – Enovation
We know it can be particularly daunting to embark on change and transformation programmes against a backdrop of operational pressures. As we enter 2023, Team Enovation will be running a series of events to outline our unique view of L&D in the months and years ahead – both the quick wins and the longer term strategic trends that you need to know about. Our expert consultants can guide you as you consider your strategy and decide what technologies make sense in your organisation. We look forward to working with you.