Your workforce is one of the key elements of your business strategy. Managers must ensure their employees are highly motivated, highly engaged and fulfilled at work to deliver results. Employees need to evolve, grow and develop new skills in line with the organisation's strategic vision.
Enovation has conducted extensive research into Human Capital Management with institutions and industry leaders to develop an innovative approach to strategic Talent and Succession Management, with its cutting-edge solution, Totara Aura.
Help employees reach their potential with personalised development plans and recommendations
Self-assessment
The self-assessment tool enables employees to evaluate their competency level based on their current role.
Employees can easily assess their skills and weaknesses by moving the cursor over each set of competencies and competency levels.
The self-assessment allows the employee to reflect on their competency profile and share this with their manager for discussion.
360° or 180° feedback
A complementary way to assess one's skills is to obtain feedback from managers and peers. These tools provide honest and accurate insights on the individual's current performance and skills and will highlight any areas for improvement.
The 180° feedback involves feedback from peers and the supervisor.
The 360° feedback includes reviews from all levels of people working with the individual within and outside the organisation. This gives a more complete picture of the individual's overall performance.
Role Navigator
Aura Role Navigator is a powerful tool that provides the employee with an intuitive and engaging way to explore opportunities within the organisation. Navigating through organisation roles, employees can instantly assess their competency profile against a role and identify next steps in their career path.
Employees can star one or more roles to indicate they are of interest to them.
At a glance, the employee can ascertain the level of competency required to be a good fit for the new role.
Training courses will then be recommended to bridge the skills gap and help the employee grow into an aspirational role.
Career Planner/Development plan
Aura Career Planner helps individuals identify, with their line manager, a career progression strategy based on their current competencies and the role they aspire to.
Employees can enter the details of their development plan and agree on a timeline with their manager.
The career planner will provide information on the competency gap for roles and then recommend training to bridge the gap.
The individual's career progression will be guided by objectives discussed and agreed with the manager.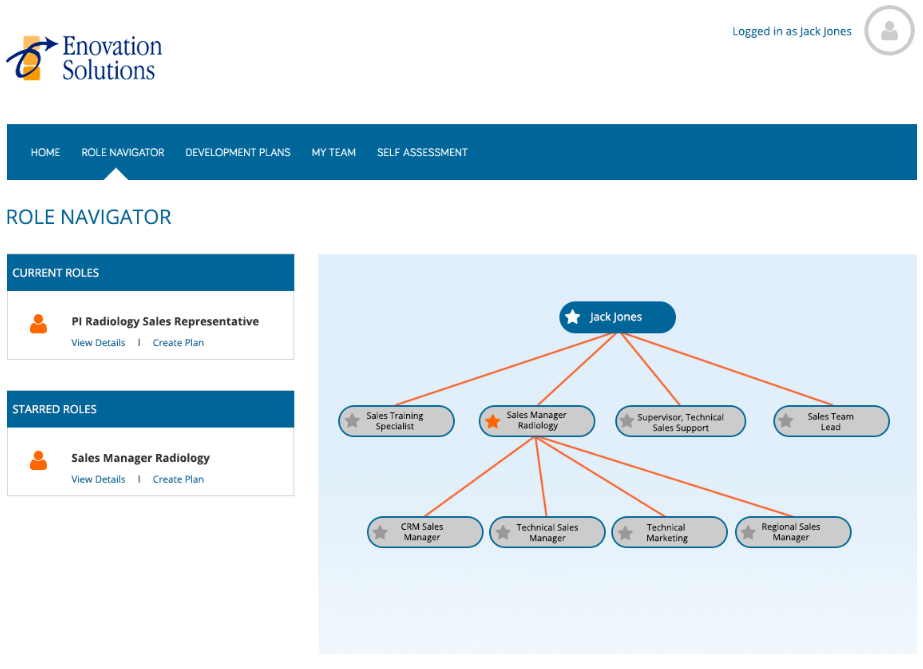 Foster a collaborative dialogue between the Employee and the Manager
Developing career plans within the organisation should be a shared responsibility between employees and their managers. Thanks to Totara Aura, managers can avail of an overarching view of the competency profile for their reports.
From a single dashboard, managers can assess team members' development plans and visualise their progress.
It is possible to layer roles based on the individual's competency profile to assess if one could be a good fit for other roles within the organisation.
Managers review and approve the individual's development plans to make sure they are carefully designed to help the individual take their career to the next level.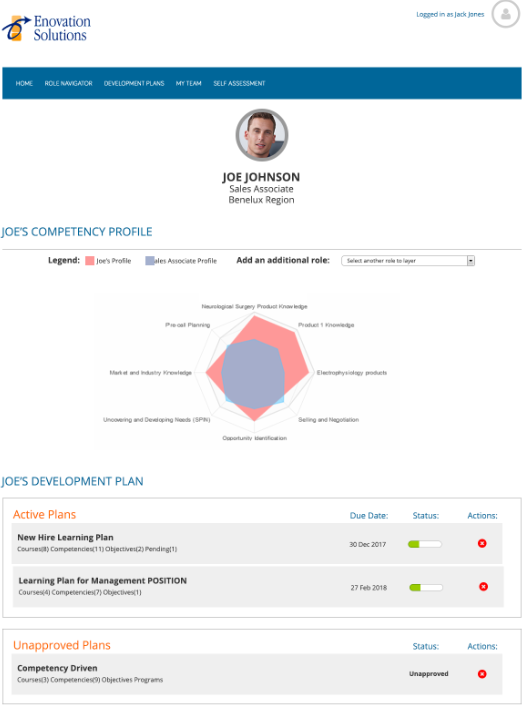 Identify the Key Talents within the organisation
Aura Succession Planner is an intuitive tool that allows HR professionals to collect and analyse rich data about the overall competency profile of the organisation. The Succession Planner helps them identify and nurture high-potential employees, within the corporate talent pool, ready to step into new roles.
A compatibility score provides a simple metric to assess the employee's competencies against that of the role, and to see if they could be a good fit for a vacant position or a newly created role.
The heat map identifies the employee's competencies and will recommend training to bridge any knowledge gaps identified.
The Succession Planner analysis makes use of proven personality testing to assess an individual's fit for a specific role.