Managed Hosting – We successfully manage hundreds of Linux servers in our own environment and those of our clients.    Our success is built on the technical knowledge and experience of our team who design and implement the IT infrastructure to maximise performance and to meet the disaster recovery needs of our clients.
Managing Security
It is imperative that your open source solution is hosted in a secure, stable environment to protect against application downtime and ensure optimum performance. We offer a number of hosting models, for example, clients can choose to be hosted within a shared hosting infrastructure which allows for a lower cost entry point. For larger clients who require optimal performance we offer a dedicated environment.
The main concern when choosing a hosting partner is ensuring they understand the application being hosted. We have specific experience in Moodle Hosting, Totara Hosting, ePortfolio Hosting (Mahara, Custom), Alfresco Hosting, Drupal Hosting and DSpace Hosting. Therefore we understand how to keep these applications secure and how to ensure optimum performance.
Hosting Options:
We can host on our servers and provide full IT support for the hosted application.
For clients who want to host on their own servers in their own network, we provide 'metal up' support. This is where we manage the operating system, the web server software and the application remotely. To provide this level of support we require access to the servers and preferably a hardware level control such as a remote access service.
The third option is where the client manages the box, the operating system and the web stack themselves. We just support the application remotely. We need a range of levels of access to the box to be able to deliver this type of support.
Each of these options carry different costs, but are modeled on the same pricing structure.
Enovation's Hosting Environment:
Optional 24×7 on-call support.
We operate in a high performance hosting infrastructure.
Integrated on-site and off-site backup solutions with optional tape archiving.
Secure Socket Layers (SSL) add extra security for sensitive data transfers and logins.
Strong password policies.
Regular updates and patching.
External performance monitoring.
Server grade hardware.
Less than 60 minutes unscheduled downtime per annum.
We operate an online support tracking system.
Optional cloud hosting solution when high availability and scalability are the key requirements.
Hardware firewalls and intrusion detections systems.
Why not call us on +353 1 602 4784 or click here to send a query.
***New Service***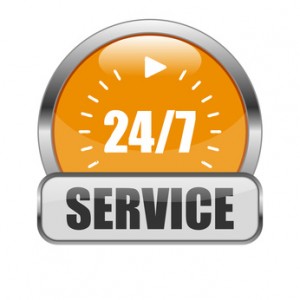 As our customer base has grown and eLearning has become a mission critical service many of you have requested extended support. To meet this demand we have been trialling a new 24×7 on call service to ensure any hosting issues that may arise outside of business hours are fixed and service restored. We are now ready to roll this service out to all of our clients who wish to avail of it. To find out more information please complete this call back form and one of our staff will be touch to discuss the service in greater detail.