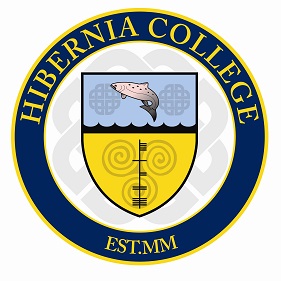 WHO
The Hibernia College Graduate School for Teaching Professionals is Ireland's only government-accredited eLearning college. They specialise in postgraduate and continuing professional development (CPD) programmes for students and teachers.  They are the No.1 choice for teacher education and training in Ireland and have a reputation as a centre for excellence and as innovaters.
THE SITUATION
Rob O'Neill, Manager of ICT at Hibernia College, realised that their current Learning Management System could not sustain the demands that were now required from their growing numbers of students. "After leading the way as pioneers in online and blended learning, Hibernia College wanted to bring its Virtual Learning Environment to the next level.  A detailed research project was carried out in 2013 to find the best solution and it was decided that a fully integrated Drupal, Moodle and Mahara implementation platform would deliver on these requirements".
THE SOLUTION
Hibernia College selected a number of leading providers to submit proposals for development and hosting based on a detailed requirements document.  Hibernia decided to partner with Enovation Solutions after a very competitive process because they offered the best solution across price, functionality, experience and vision.
Enovation Solutions has been delivering E-Learning systems since 2000 and is an official partner to Moodle, an open-source eLearning Management System. Enovation has gained invaluable experience in implementing, customising and hosting e-learning platforms for a wide variety of clients, from the educational, public and commercial sectors. As a Moodle partner with significant experience on similar sized projects Hibernia College had the reassurance that Enovation had the capability to deliver what was needed.
Having listened to their specific requirements and business problems such as managing the exam process and growing numbers of users, Enovation Solutions carried out a number of learning analytics workshop with Hibernia in order to showcase the many solutions & features that Moodle could offer.
This project was implemented in 2 stages, started with the Moodle/Mahara implementation then progressing to the final stage of Drupal integration. As a standard Enovation ensure that the user interface has a seamless integration between Moodle, Drupal and Mahara, using SAML for single sign. Hibernia College students were successfully migrated across from a system whereby Moodle had been used for  authentication. The new LMS is fully integrated allowing users access to its courses and electronic library at any time and in any format.
THE BENEFITS

Hibernia now has a Learning platform that will be the basis of their Programme delivery for at least the next five years.  They now have the opportunity to deliver world class teacher training in a responsive, dynamic and flexible environment that can not only meet the needs of current students but can encourage innovative learning.
Hibernia's first cohort in their new Masters Programmes in Primary and Post Primary Education started their learning journey with Hibernia on the new platform in September 2014. Hibernia is planning to keep at the front of online teacher education by constantly developing new functionality and improving the student's learning experience.  Exciting developments around learning analytics, E-Portfolios and mobile apps are scheduled for 2015.