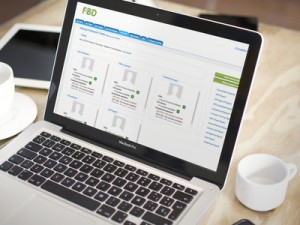 The Situation
In today's financial services industry compliance requirements are a major facet of the L&D professional's workload. It is imperative from a regulatory point of view to ensure that staff meet a minimum competency level and have up to date knowledge in order to carry out their duties within the regulations defined.
Over the past number of years this overhead has increased substantially with the introduction of the Central Bank of Ireland 'Minimum Competency Code' (MCC). This code mandates that employees interacting with the public must have a proven level of competence through the attainment of a recognised professional designation. Designations must be maintained through CPD. New Entrants who do not have the requisite qualifications must follow a structured training program with the steady progression to a recognised designation through a professional qualification. Organisations must ensure that all employees are licensed to practice as defined in the MCC and ensure that employees are competent.
FBD builds its business on a foundation of trust. This trust is based on giving its customers sound advice and ensuring that all its operations comply with the latest financial services regulations.
In 2013 it was recognised in the business that the administrative overhead of compliance training management was substantial and with the increasing regulation unsustainable. L&D spent most of their time dealing with compliance admin related activities such as reporting CPD, exam results etc., following up with employees who had fallen behind on CPD or exams. Also, due to the complexity of data collection and report generation mistakes could easily be made in reporting meaning all figures and all reports needed to be hand-checked. The effect of this was that there was no time for L&D to develop strategic learning programs.
FBD recognised a need to streamline their L&D processes, particularly in the area of compliance. To this end the organisation outlined a number of business objectives that would be at the core of a new Learning Management System development initiative.
These were:
Empower the Employee – Provide employees with all the information relating to their compliance status allowing them to act on any possible issues in a timely fashion.
Empower the Manager – Provide managers with timely and intuitive compliance information relating to their direct reports allowing them to manage the compliance status for their business unit.
Provide peace of mind to the organisation by proactively monitoring of employees compliance state eliminating the risk that the business could miss any potential compliance breach.
Provide a range of compliance and L&D related reports as required by line managers, L&D manager and the Central Bank of Ireland.
Manage new entrant progression to full competence. This includes the new entrant attaining an insurance qualification from the Insurance Institute of Ireland and also a structured training program made up of meetings, activities and learning programs.
As part of the Central Bank regulations FBD need to be able to stand over any training that was delivered to a staff member with regard to the version of the training and the content of the training. This initiative needed to facilitate this.
Provide a central location holding evidence of qualifications, training and proof of competence for employees which presented an issue at audit time for the company.
Much compliance related activity and record keeping was based on adhoc spreadsheets. FBD needed to consolidate all these records into one central location so to allow the data and content to be available should an audit take place.
The Solution
FBD engaged with Enovation Solutions to build an LMS based on Moodle that would lessen the compliance burden on L&D staff while empowering employees and their managers to take ownership of compliance requirements.  The two companies worked closely together to build on the Moodle LMS to deliver a number of innovative approaches to L&D compliance management.
A key enabling feature that this project brought to fruition is a new corporate look and feel for Moodle. This User Interface is clean, intuitive and task-driven and personalises to the L&D need of users. For example users with a CPD requirement will have CPD functionality while those that are new entrant will not but will have features to guide them through a structured New Entrant program and MCC qualification exams.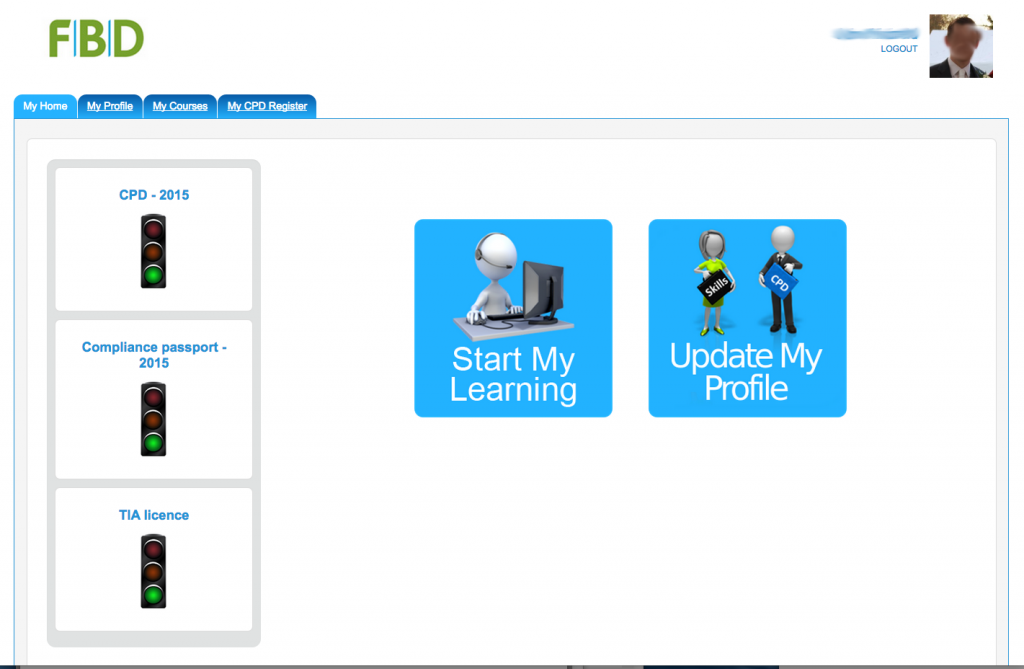 A number of plugins have been built on Moodle to allow for the management and monitoring of CPD. FBD can configure different CPD requirements depending on the qualification profile of employees.
The new LMS allows FBD to define a structured training program for employees. These programs can be defined with a number of phases. In each phase L&D can specify tasks to be completed and signed off by an employee's manager, an elearning program to be completed, and how regularly the New Entrant should meet with his or her manager to discuss the New Entrant's progress. Progress and activities to do with the New Entrant program can be tracked in real time by the manager. This feature maps directly to the Central Bank of Ireland's requirements for New Entrant programs as set out by the MCC.
Managers now have quick and easy access to a manager's toolkit. This gives them an overview of the current compliance state of all their direct reports. There is also a report manager within the toolkit allowing manager to export a number of business critical reports. This functionality gives a level of comfort to managers in FBD that they are in total control of the compliance state for their business unit.
An event notification engine has been put into Moodle that allows L&D and compliance events to be defined. Once the event happens L&D can specify what the system should do. For example send an email to an employee that they are falling behind on their CPD or notify a compliance manager of a CPD breach. The event notification engine means the organisation can rest assured that should a compliance related event happen the right people will be notified in a timely and appropriate fashion.
FBD can now say for certain what version of course were was delivered and when due to an innovative version control system integrated into the Moodle LMS.
By repurposing Moodle courses FBD now manage most of their Central Bank of Ireland Fitness and Probity requirements through Moodle using SCORM compliant learning objects and course completion settings. This is a very innovative use of courses and effectively reduces the need for HR to circulate questionnaires annually and check over them for possible compliance implications.
The new Moodle LMS also acts as a central repository for all L&D documentation through the new 'My Profile' section. Should an employee gain a new qualification or attend an event all documentation relating to their learning is uploaded to Moodle as evidence. L&D do not have to expend unnecessary effort monitoring the evidence for course attendance or certificates of course completion. All this is now stored in Moodle.
The Benefits
The central outcome in FBD of all these innovations is the sense of empowerment employees and managers have at managing their own compliance and their business unit's compliance status.
The whole L&D department can now manage compliance training by exception. Non value-add, labour intensive L&D and compliance administration activities are managed by Moodle. This represented a major time saving and means that L&D can concentrate on activities that facilitate FBD in moving towards its strategic objectives.
The automation of compliance management also removes the risk of human error where potential issues could be missed due to the complexity of the regulations. Mitigating this risk represents a major economy of scale for management as failure to comply with the regulations could result in fines, damage to the trusted FBD brand or in the worst cases the removal of FBD license to practice.