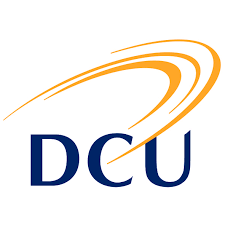 Enhancing the skills of 16,000 students thanks to Enovation and Mahara
Dublin City University (DCU) is a young, dynamic and ambitious university recognised nationally and internationally as a centre of academic excellence with over 16,000 students, including online distance learners. Enovation recently partnered with DCU to deliver a university-wide state of the art ePortfolio system.
The Challenge
As part of its mission to support students with the development of personal, academic and professional life-skills, the university has identified key "Graduate Attributes". These attributes give guidance to students in order for them to develop into well-rounded graduates, ready to make an impact on society and the workforce. To help students develop these attributes, DCU needed a tool that could provide them with a structured online environment to develop and reflect on their development at University and beyond.
The Solution
After a competitive process, DCU chose to partner with Enovation Solutions, a long-established eLearning consultancy which already provides Moodle expertise to the University. Through an open dialogue with DCU, Enovation Solutions was able to develop a tailor-made solution – based on the open source ePortfolio platform Mahara that adapts to the University's specific needs and constraints. Mahara seamlessly integrates with Loop, DCU's open source Learning Management System (LMS) based on Moodle, which provides staff and students with access to online teaching and learning materials.Another fundamental requirement of Mahara's implementation was for Enovation to meet DCU's tight deadline and to develop the solution in less than a month.
'Enovation Solutions is a well-respected organisation in the higher education industry, with a high-end expertise in Moodle and Mahara. They offered the best solution, across price, technical expertise, experience and vision. Enovation helped us turn this project around from zero to hero in only 28 days.'    
Dr Mark Glynn, Head of Teaching Enhancement Unit at DCU.
DCU identified 13 pilot projects for Mahara – or Loop Reflect as it is called internally – across several disciplines and in different contexts. These ranged from support in constructing a portfolio that includes artefacts and reflections on the students' skills and experiences gained over the years, to a careers service, which supports students paired with alumni mentors for the purposes of career and personal development.
The student ePortfolio revolves around three pillars, which together help every student record and reflect on their aptitudes in a very structured way:
Create: Students start by creating their profile. They then create or upload material from DCU Loop into their ePortfolio. This may include assignments, CV's, blogs, videos, or any artefact that capture the student's reflection on learning.
Organise: Mahara allows learners to categorise and organise their own content into pages and collections allowing them to showcase their work.
Share: students can then submit and share content with their peers, examiners or future employers.
A key aspect of the project was to ensure tight integration between Loop (Moodle) and Loop Reflect (Mahara). While the two products are designed to work with each other, Enovation broke new ground by ensuring both systems could allow for structured assignments that spanned the capabilities of both products and could be managed in Loop. Enovation also applied a unified branding across both products so that students would enjoy an intuitive, seamless and engaging user experience.

The Results
Thanks to Enovation, Loop Reflect (Mahara) now enables DCU to provide students with the structure to incrementally develop their skills through the creation of a personalised and reflective living showcase of academic, professional, and personal achievements. As we enter 2017, 2,700 users taking part in the pilot project are already registered on the platform with a further 14,000 to be added over the coming months. Delighted with the ePortfolio's implementation, Enovation and DCU are already working together to add new features that will seamlessly link Moodle's groups with Mahara's grouping functionality. This is an exciting and innovative project that will further promote student collaboration in the University.