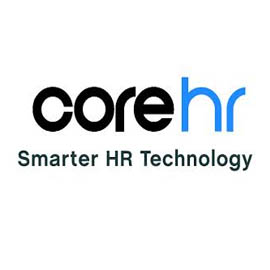 CoreHR, a major software company based in Cork, Ireland, specialises in HR and payroll software. With a large client base in Ireland, UK, and America, they required a training solution for their forward-facing clients and implementation partners that was flexible and engaging. Given the rapid growth of the company and the geographically dispersed client base, providing traditional classroom-based training was becoming challenging.
Approach
CoreHR approached Enovation looking for a full solution to their challenge and to meet and exceed their clients' expectations with a flexible training solution. We met with our client's project manager and listened carefully to their brief. In doing so, we were able to gain a full and complete understanding of where their issues lay. Following this scoping-and-discovery exercise, we agreed to develop a pilot programme* to allow our client to gauge the effectiveness with a number of their key clients as well as get executive management to buy into sponsoring the project in its entirety.
Upon successful implementation of the pilot programme and on receiving positive feedback from clients, senior management gave approval for the development of eLearning content based on all their product modules.
eLearning Development
A project plan was developed and, due to the lack of availability of our clients' internal subject matter experts (SMEs), an aggressive timeline was sought from our clients. Given the tight timelines, a modular development process was utilised, as this allowed for multiple modules to be developed simultaneously. Training was provided to SMEs on the use of the popular eLearning tool Camtasia for recording the videos. A tight process was agreed for the editing of the videos, whereby the unedited recorded videos were placed in cloud storage for collaboration from all parties. Instructional designers from Enovation then applied the predefined edits based on agreed editing guidelines. To date, over 9 hours of video were recorded within 21 courses that contains over 550 task specific video demonstrations.
In addition to the development of the instructional videos, Enovation also developed eBooks (online magazine style) that allowed users to "flip" a page with a single swipe or key press. We introduced the use of green screen video recording that allowed the SME to provide a course overview at the start of each course; this added to the professionalism of the course and the broader look and feel of their courses. We also implemented certificates of completion, whereby users earned a certificate by achieving predefined scores after each topic within a course.
Client Learning Portal
Moodle was the Learning Management System (LMS) of choice, as it provided the flexibility and scalability that this project required. A bespoke and responsive theme was developed to exactly match the look and feel of our client's website. The Moodle site and content was cross-platform compatible, allowing our clients end users to utilise a variety of devices to access their learning content with ease.
With the LMS and content development in hand, a couple of challenges remained:
Course Version Control
Towards the end of the lifecycle of this project, our client was rolling out a substantial update of their software. Only new clients and clients that opted for this update required access to the relevant content that related to this update. Enovation provided a bespoke solution to enable our client to use version control to support bi-annual major product releases. This entailed Enovation developing a plugin to allow for our client to define the versions of the software in the course settings; it would only display those courses depending on the metadata and cohort membership.
Cohort Enrolment Duration
CoreHR wish to manage all participants/companies via the use of cohorts in Moodle. The CoreHR Learning Centre Team needed to ensure that large groups of users can be automatically unenrolled once their access expires after 365 days.
The development team at Enovation implemented a solution that enabled the CoreHR Learning Centre Team to set enrolment duration at a cohort level with the default course enrolment duration to be applied to the user from the date of enrolment with an automatic calculation of expiry.
Custom Authentication Plug-in
CoreHR needed to manage access to the site via a customised registration process. The e-Learning Team at CoreHR had a requirement to be informed when a user registered on the learning portal and they would approve or reject the account request accordingly.
Enovation's development team implemented a custom registration form that captured the required detail needed for the eLearning Team at CoreHR. Once the form was successfully submitted, the eLearning Team would receive an email (custom template) that contains a link to a new custom Moodle page that enabled the eLearning Team's administrator to approve or reject the account.
Outcome
Core International received a fully managed and supported Moodle site with custom development to manage their exact requirements. In addition to this, Core International received rich instructional design consultancy and project management expertise.
To date, our client is receiving positive feedback on its training solution from clients, implementation partners, and internal employees. Our clients adopted the "see it, do it" methodology when rolling out this product to their clients, meaning their clients could see the video demonstration on a task-driven basis before reproducing the function in their production system.