The solution has a simple alert system whereby different events, such as employees not completing training, can generate alerts. Alerts can be defined by HR and sent to a range of stakeholders including the user themselves, the user's manager, compliance department and HR. The alert system is configurable by HR, putting them in the driving seat by being able to define communication escalation processes quickly and effectively.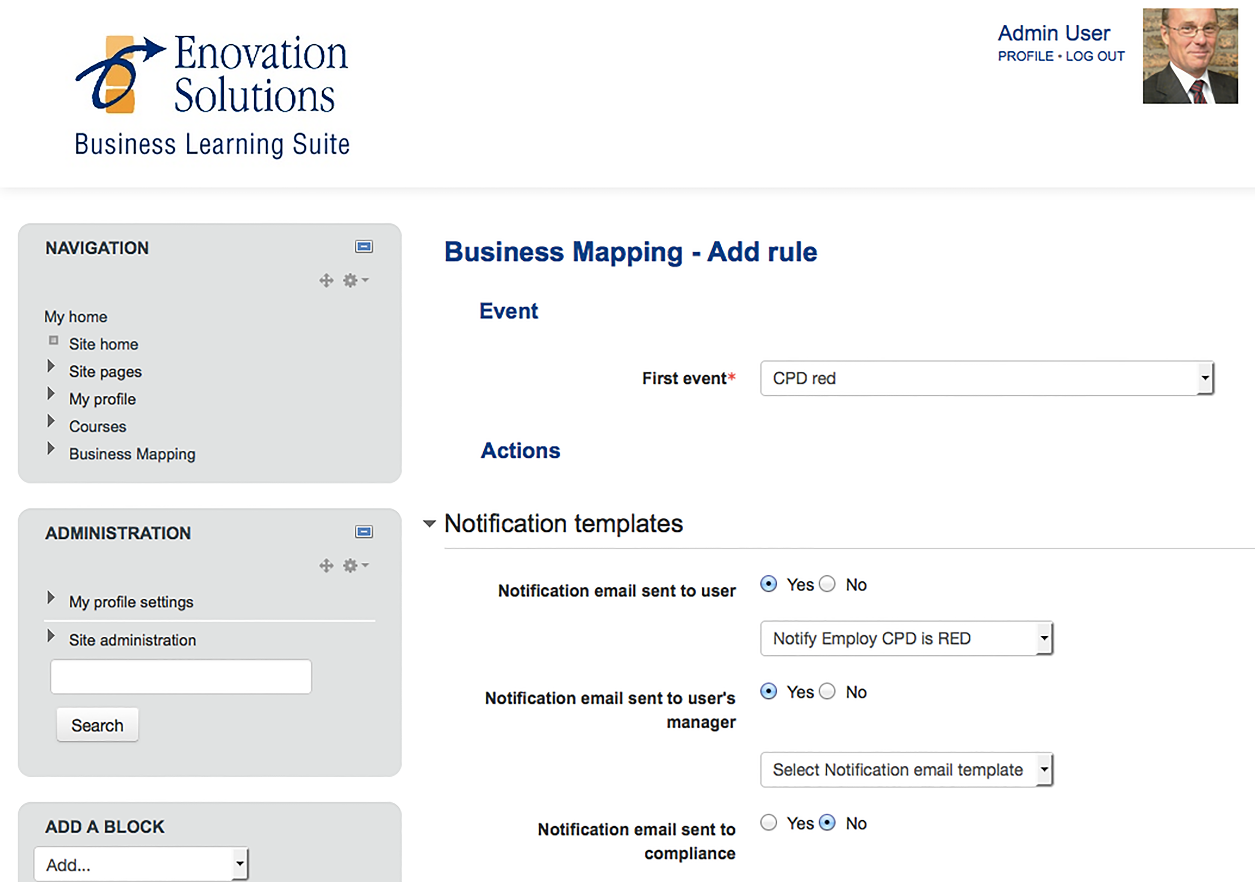 gives employees a snapshot of where they stand with relation to CPD, compliance training and L&D. The home page also outlines the employee's progression through their learning plan, which can be defined by managers, HR or the employee themselves.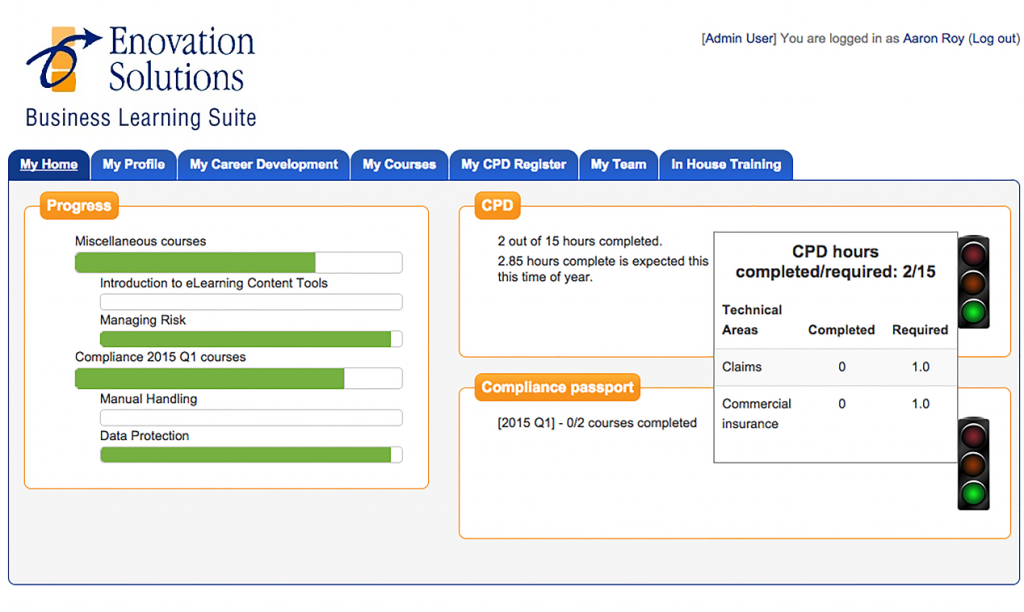 Organisational Structure – allows HR managers to define the organisational structure in a flexible and intuitive way. Change the structure of the organisation with simple drag and drop. Consider scenarios and their effect on the organisation safely and with ease.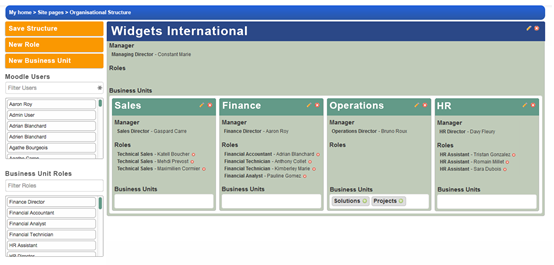 Lists all courses that the employee is taking. Employees can also use this screen to find more courses and request enrolment (manager can sign off) and submit a request for a course possibly provided by an external entity. (e.g. MBA or other external courses).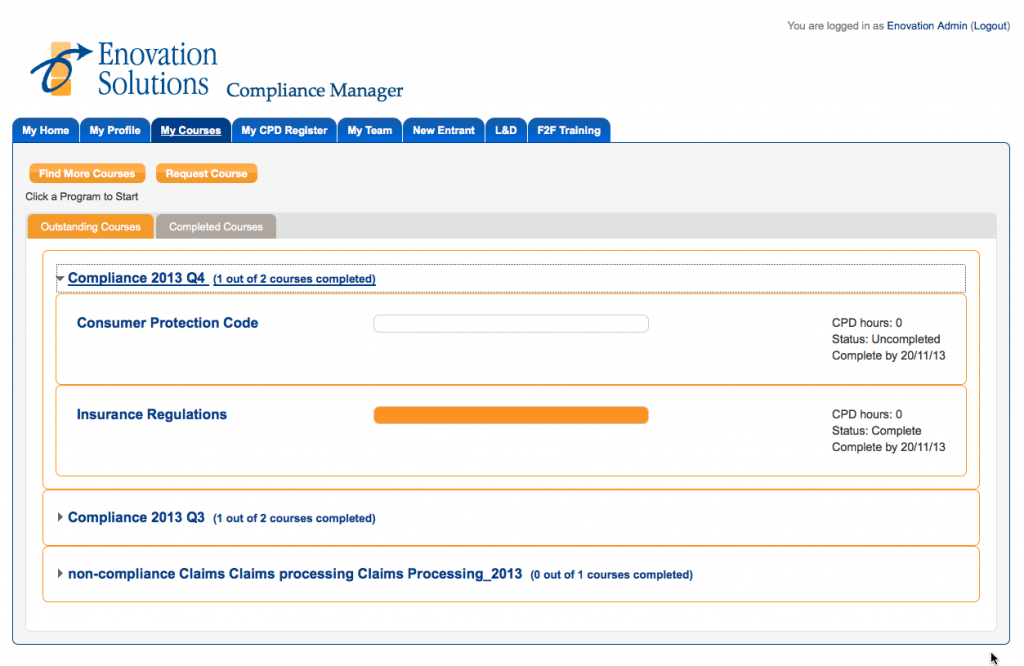 – Find relevant courses quickly and efficiently using fast filters. Integrate courses from external providers.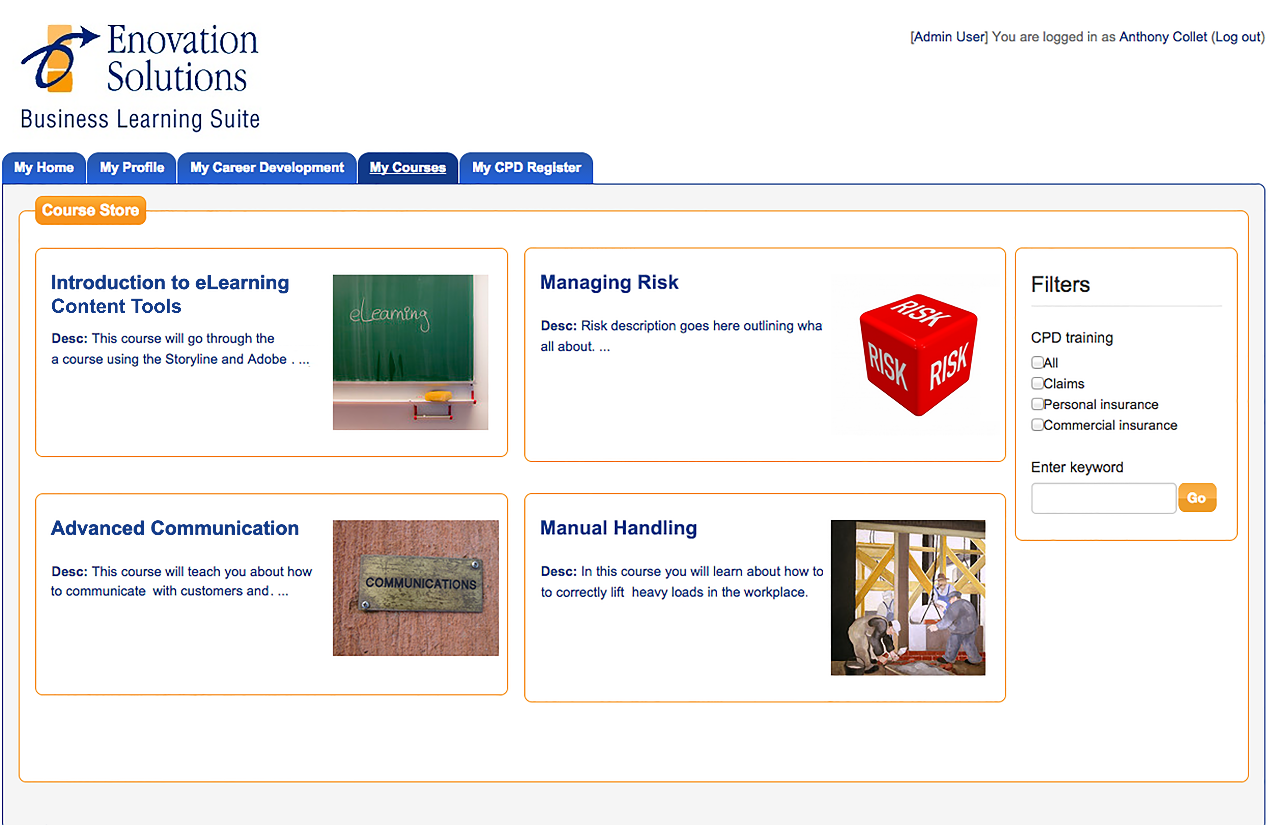 Here employees can see where they stand in relation to their CPD. Information is portrayed in an intuitive manner using RAG status. CPD requirements are driven by the qualifications/memberships of the employee.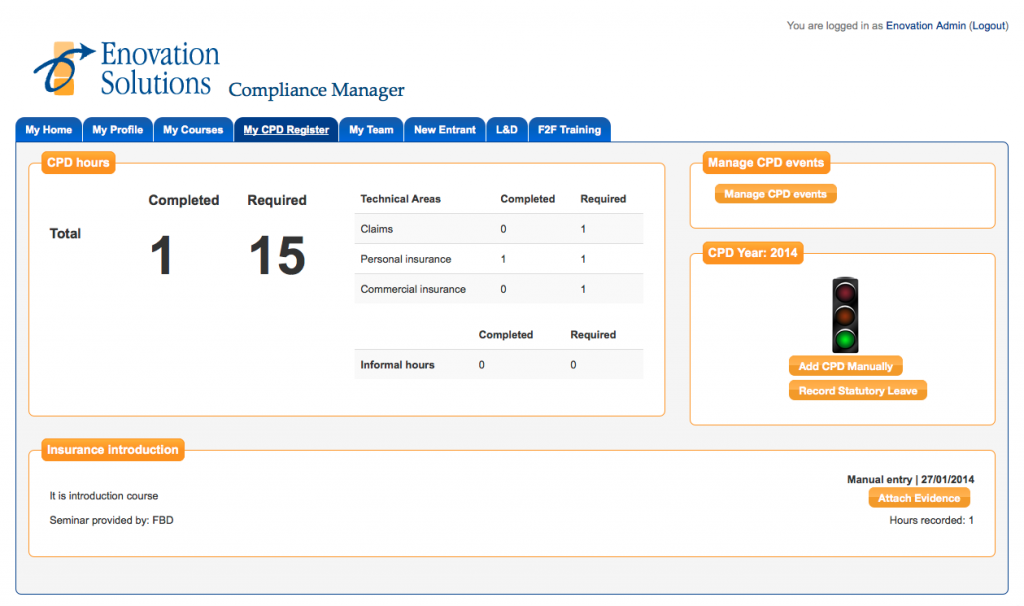 Managers are provided with the 'My Team' tab. This provides managers with access to training and compliance information for their team. This is an easy to read, quick way of establishing the compliance status of the manager's team. Here the manager can also access L&D/compliance reports and course requests that require sign off.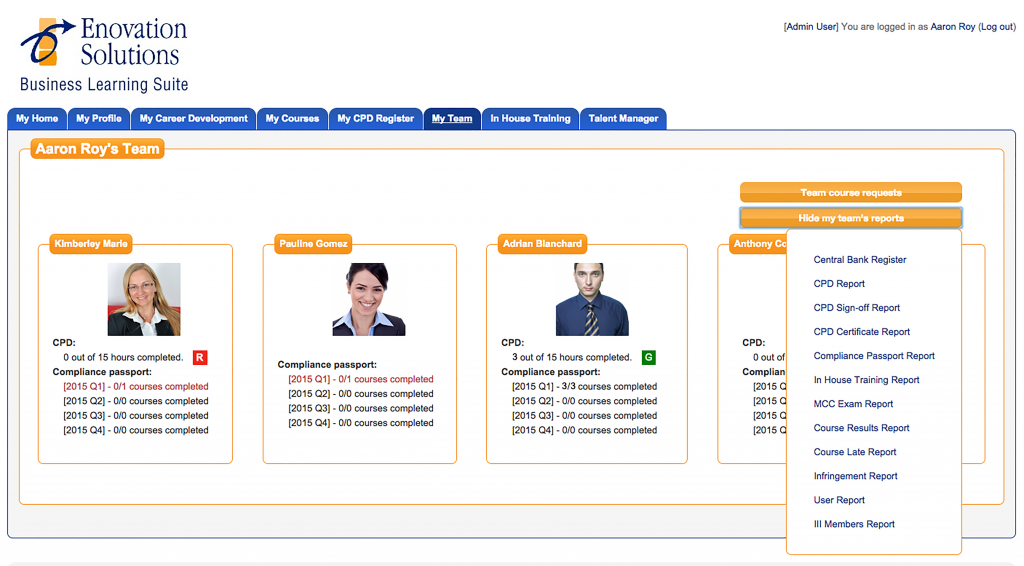 Many roles require employees to have a minimum qualification. If an employee does not have the qualification the employer may want to track the employee's progression to qualification. This may be required for compliance purposes. The MCC Exam Manager allows tracking of exam progression and insures that employees are registering for the next exam.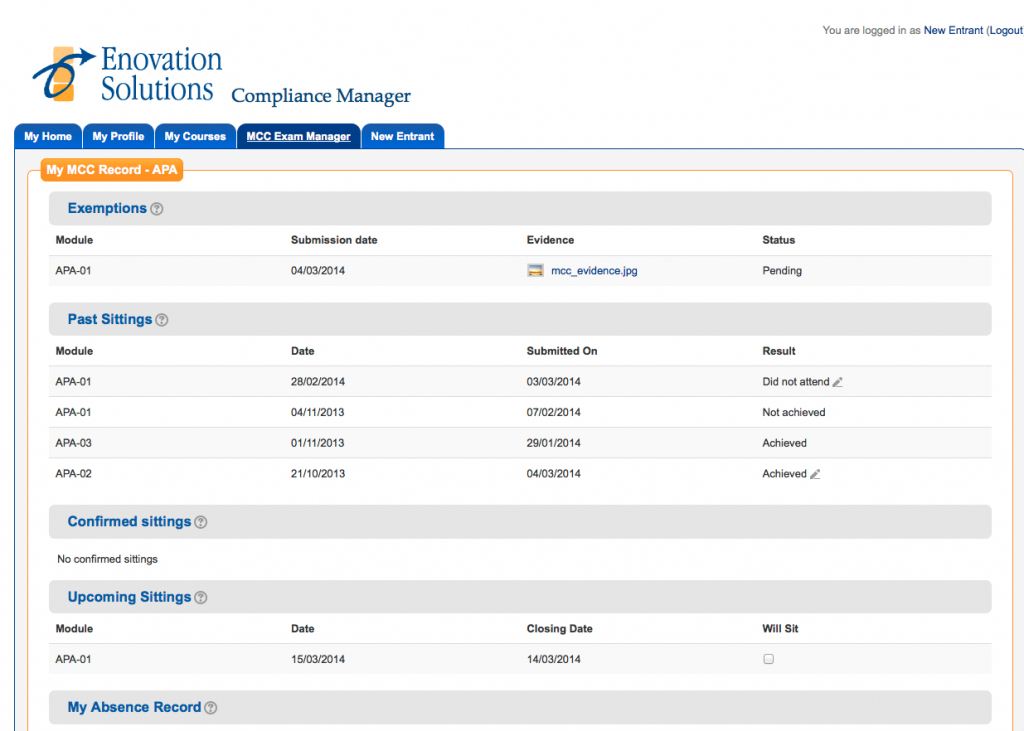 Employees who are not qualified must be entered into structured new entrant programs. Enovation Solution's Compliance Manager makes this a simple task where a new entrant program is divided into levels with specific activities (this can be role specific), an elearning program, and an account of regular meetings taking place between the new entrant and his or her supervisor.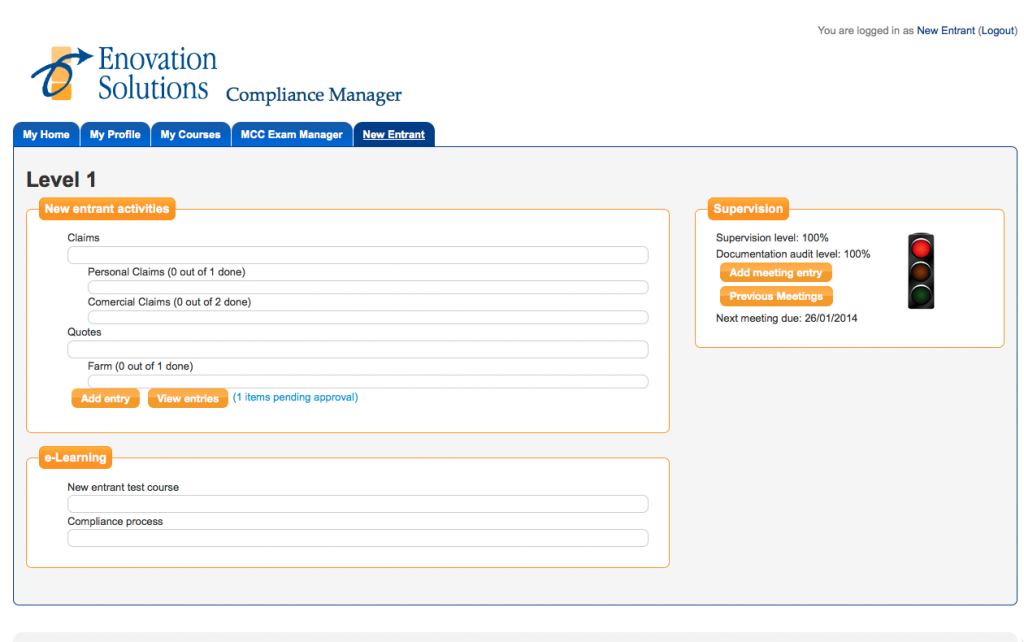 The ESCM has a comprehensive reporting capability. Key reports needed for compliance purposes are provided in the reporting suite. Additional reports can be added easily. Reports feature easy filters to find the exact data required and exports to PDF and Excel for presentation or further analysis.