Enovation's Bespoke Content Development team creates custom online courses for all industry and education sectors. All of our content development projects are managed by experienced project managers to ensure that your project is delivered to the agreed standard and budget.
Our project team consists of experienced and creative instructional designers, graphic & video designers, and technical staff, that will address your specific requirements. We have partnered with clients on custom projects such as compliance training, onboarding programs and addressing sensitive issues such as data protection.
Our creative bespoke content elearning solutions are not limited to business simulations, onboarding programs, workplace scenarios, assessments, and integration services, they are only limited by your imagination!
Our elearning solutions will enable your organisation to deliver training that is consistant in its message and branding, while enabling:
Improved employee skill base (CPD Development).
Increased employee productivity (lowering costs, maintaining quality).
Reduced training costs.
Improve customer loyalty (provide your customers with on demand training on your product or service).
Induct new hires / up-skill existing employees through a custom onboarding program.
Enovation Solutions is aware that many organisations today realise the benefits from having their induction programmes, CPD and health and safety training online, however for some it is difficult to visualise what an online and interactive alternative to the traditional paper-based or PowerPoint would look like. We at Enovation Solutions work with our partners in helping them unfold this vision and work hand in hand in delivering a holistic solution.
Contact us today to discuss how Enovation Solutions can partner with you on your next elearning project.
Our Approach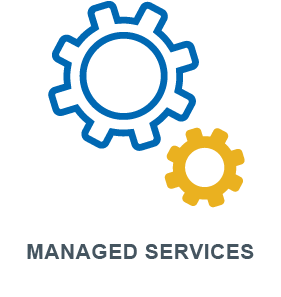 Enovation Solutions understands that one size does not fit all when it comes to elearning solutions and your business needs. We understand that your program needs to be designed around your business objectives and your learners. We design, develop, and deliver the right suite of learning solutions for your elearning project that is both flexible and expandable.
We have also assisted many of our clients in developing e-learning content and creating their own custom eLearning training capabilities in-house.
All our elearning projects go through a comprehensive quality assurance testing methodology to ensure a product of a high standard has been developed for you. A dedicated project manager will walk you through each step of the course build process.
Rapid Development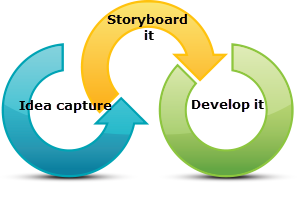 Enovations strong project management allows us to engage with clients who require rapid elearning development. This is one of Enovation's core strengths, we capture your idea through our scoping exercise, storyboard it, develop it and will have your completed course back to you within the agreed time frame.
Custom Design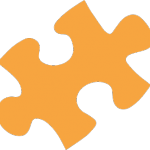 Our success to date on bespoke content development for elearning is based on our experienced project management team and our solid understanding of adult learning principles, our instructural design team, our graphic and technology team.
Our bespoke elearning is custom designed specifically to meet your needs and tailored to your context and your target audience.
Enovation has developed multiple approaches to bespoke e-learning and custom e-learning projects and apply a tried and tested design process based on our years of experience.
To find out how we can partner with you on your next bespoke e-learning project, call us or use the contact form to the right.
Our Process
Enovation applies sound Intructional Design Principles to facilitate learning for adults.
Enovation is familiar with many instructional design models, however we commonly use the ADDIE model but is depended on the audience profile and the subject matter at hand. The ADDIE model is the most popular and commonly used model in elearning authoring. ADDIE is an acronym for Analysis, Design, Develop, Implement, and Evaluate.
On occasion, Enovation will utilise the Gagne's 9 step model when discussing the exact requirements with the client, as this model is especially suitable for process and compliance training.
Enovation prides itself on quality based consulting processes, we use leading techniques across all of our services to maximise outcomes and results for our clients. Sound project management principles underpin our development process's. Enovation views project management as been the key in ensuring that the eLearning content is delivered within the scope, within the scheduled timeframe, within budget and at expected quality. When we partner with you on your elearning journey, we become an extended part of your team, so you can think of us as an additional resource.
Our consultative and development process's are solid and proven. Put us to the test – we enjoy providing exceptional elearning services throughout Ireland and abroad.