THE SITUATION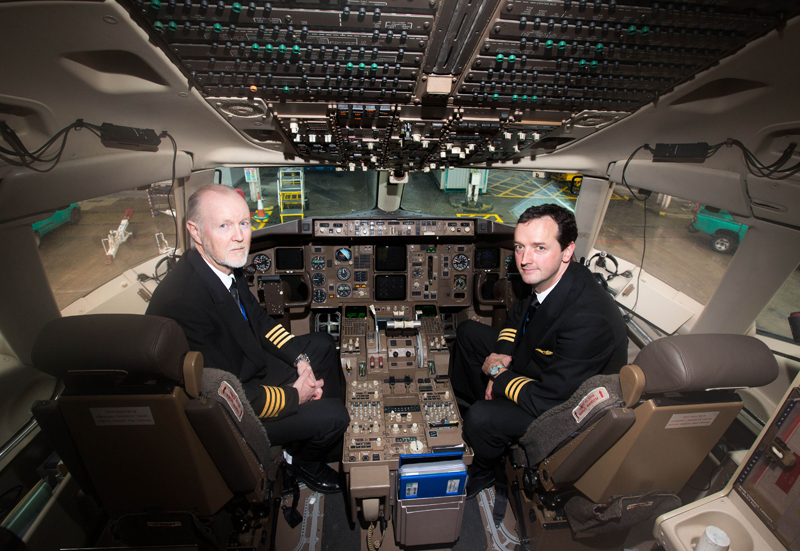 The airline industry is highly regulated and all pilots must continually refresh their skills by undertaking compulsory annual training courses. Aptly named, ground-school, the pilot training courses at Aer Lingus incorporate simulator training with procedural and aircraft operation training. Previously, the majority of the ground-school programme had been delivered in a classroom environment with 10 pilots in each class. All 500 pilots needed to complete the course each year in order to maintain their flying status in accordance with EU regulations
MOODLE FOR COMPLIANCE & FLEXIBILITY
Aer Lingus researched a number of learning management systems from other providers but found that proprietary offerings varied in what they could do and were not as flexible as open source solutions. Moodle satisfied requirements in terms of features and functionality, but also had the open source flexibility which allowed Aer Lingus customise the software to suit its own needs. The reporting aspect of Moodle also meant that Aer Lingus could meet one of their key requirements; the ability to report on user activity to demonstrate regulatory compliance to the relevant authorities.  Other requirements included security and the ability to deliver third-party content. Moodle includes an authentication module and supports third-party standards compliant content.
BRING IN THE EXPERTS
As Ireland's official Moodle partner, Enovation Solutions took on the consultancy role in this project. The initial project phase, which kicked off in August 2008, involved conducting workshops with relevant Aer Lingus stakeholders to determine the modules to be deployed within Moodle. Following on from that, Enovation provided the following services in line with AerLingus's technical requirements:
Hosting: Enovation securely hosted the solution for Aer Lingus.
Moodle Training: Enovation provided hands-on training to all administration staff at Aer Lingus.
Reporting: To comply with industry regulations, Aer Lingus has to produce a report to show that users view and complete all tasks within Moodle. As part of this, Enovation integrated the third-party reporting solution, Jaspersoft, with Moodle to allow administrators to report on user activity.
Customisations: Enovation customised Moodle to match the Aer Lingus branding.
Support: The availability of local support was important for Aer Lingus. Enovation put in place a support agreement with Aer Lingus, which included a web-based issue reporting and tracking system.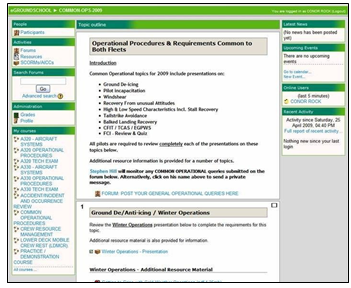 In October 2008 the project was successfully piloted to a group of instructors in a classroom environment. Aer Lingus then went on to launch the live site in January 2009 for the first round of 2009's training schedule. The pilots had three months to complete the course with the end of March being the cut-off date.
Conor Rock, Training Captain at Aer Lingus, in a positive validation of Enovation's work on the project, said:
"Enovation delivered on all of our requirements. Moodle has been universally well received by the pilots and we have reduced our training costs. What can I say – the project has been a huge success"
Captain Davina Pratt , Aer Lingus Chief Pilot

"Online training offers flexibility, allowing pilots who spend a lot of time travelling to access the courses from anywhere in the world that their work finds them, without compromising the quality of training. Of course expenses are also a factor; online courses don't need trainers and other related costs."
Liam Ryan, Enovation Solutions

"Aer Lingus were genuinely impressed when they saw how userfriendly and functional Moodle was as a learning management system. We were able to demonstrate functionality in each of the area's outlined in their request for proposal."